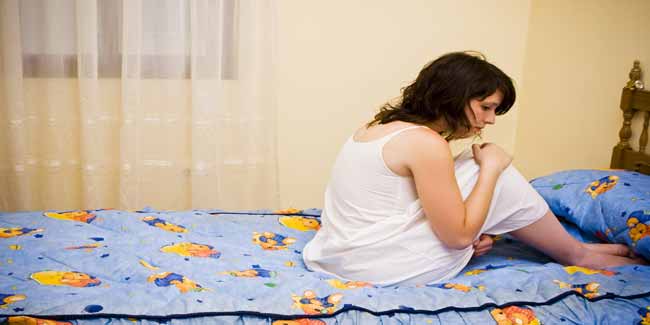 Bone density of women is affected during pregnancy. At times, this can lead to osteoporosis, especially in the thired trimester when skeletal development of foetus occurs.
Osteoporosis that is associated with pregnancy is believed to be a rare condition and is usually found in the third trimester of a woman's pregnancy or even after giving birth.
Pregnancy can lead to osteoporosis. Osteoporosis has been found to occur during a woman's first pregnancy and is temporary in nature, as it does not happen again. Women who are affected by it are usually found to be complaining about back pain, and can face loss of height and vertebral fractures.
Bone density of women is affected in the third trimester because of bone formation and hormonal changes for lactation. Disease that can happen are coeliac disease, previous anorexia nervosa and osteogenesis imperfect. At times, there seems to be no identifiable cause of the disease.


Physical Therapy for Osteoporosis during Pregnancy
Osteoporosis during pregnancy is uncommon, but has been known to occur. The reason for the development of this condition is not completely understood, but it does have something to do with your growing foetus's needs for calcium. This medical condition affecting the bones also occurs after you start breastfeeding. Standard treatment of osteoporosis involves prescription medication, but it is not possible to take most of these medications when you are pregnant. As a result, physical therapy is the main mode of treating osteoporosis during pregnancy.

Physical therapy to treat osteoporosis is based on exercises that strengthen your bones and create strong muscles that can provide support to your bones. This brings down the chances of bone fractures. Moreover, in physical therapy you are also required to work on your body posture and balance. Some standard exercises for osteoporosis need to be adjusted for accommodating your condition of being pregnant. Precautions such as avoiding the exercises that involves lying on your stomach or back.


Pain Management for Osteoporosis during Pregnancy
If you have suffered from a vertebrae fracture because of osteoporosis when pregnant, it will most probably cause severe pain. It is best to limit your physical activities and better still avoid any activity that requires you to stay on your feet as much as possible. Pain management for osteoporosis in pregnant women is always difficult as the type of pain medications that can be administered to you safely are limited.
Among the over the counter pain medications available, only acetaminophen is considered safe for use during all three trimesters of your pregnancy. Even acetaminophen has to be taken with precaution and dosage should be as little as possible. Do consult with your doctor about the medications that are safe in this condition.

Some recommend taking more of vitamin D and calcium during pregnancy but no improvement has been noticed in patients with that. It is only after your delivery that any sort of effective treatment for osteoporosis for acquired during pregnancy can start. Bisphosphonate medication is the standard to be taken for osteoporosis treatment.
Read more articles on Problems during Pregnancy