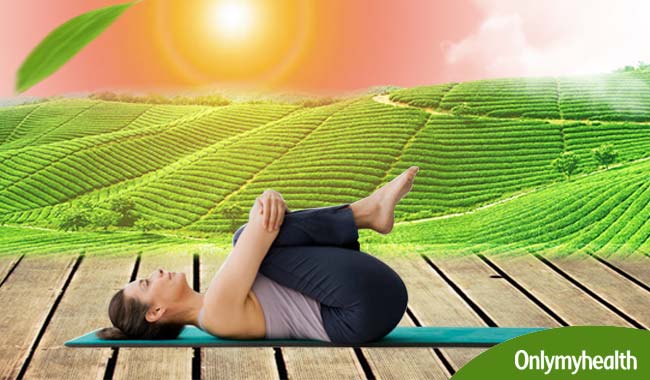 Here are two of the most simple yet the most effective yoga asanas to tone your buttocks: nirlamba supta pawan muktasana and utkatasana (Chair Squat). You can practice these two yoga asanas at your home and have a well-shaped back.
It is always good to invest a little more in your body as how much you invest in your body amounts to a healthier and longer life. Here are a few of the yoga asanas to get toned hips, thighs and glutes:
Nirlamba Supta Pawan Muktasana

It is a hip-trimmer variation of a classic pose.
Method
Lie on your back. Inhale
Exhaling, fold legs at knee, hugging them
Release hands, but keep folded knees up. You may place palms flat on the ground, alongside the body
Gently liftoff hips, so it is a few inches off the floor. Hold for as long as you can. Do thrice
Later include this in between every set of other exercises, to intensify its hip-trimming and thigh-slimming effects
Read: Kick Start Your Day with These Easy Yoga Postures
Utkatasana (Chair Squat)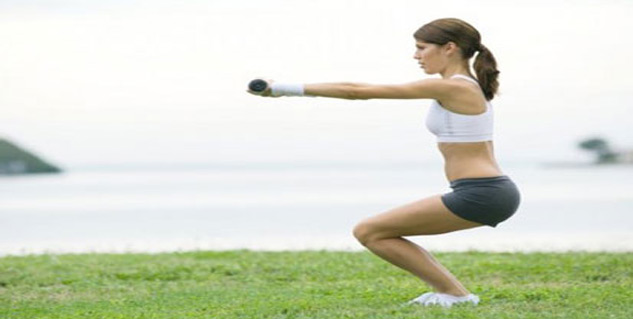 Another variation of a classic pose, modified to use wall support so you can hold it for longer, to accrue benefits from it like leg- toning. Holding it longer accentuates its effect as a complete body workout.
Method
Stand up straight against the wall
Inhale, raising hands overhead clasping them together in a namaste gesture
Exhaling, slowly lower yourself in a squat, sliding against the wall. On the first few attempts; do not squat too low, especially if you have a weak back. Go only as low as you can
Stop and press your back against the wall. Legs will be bent at knees
Soles will be flat on the ground. Breathe and hold for as long as you can
Relax to starting position. Repeat thrice. It is a complete body-toner, especially wearing out fat in trouble spots like back of the thighs, inside of thighs, inner legs, sides of waist and inner arms
Read: These Effective Asanas and Remedies Can Help You Ease Your Asthma
Image: Getty
Read more articles on Yoga.