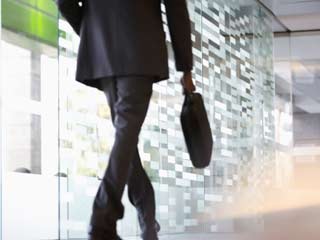 A recent study has shown that people who preferred walking or cycling to work were happier than those who used a car to reach their workplace.
A new study has suggested that choosing cycling or walking to work can improve your well-being.
The researchers at University of East Anglia (UEA) said that commuters felt less strained and were able to concentrate better when they skipped travelling by car.

Data from 18,000 UK commuters showed that even using a public transport was also preferable.
According to the researchers the policies encouraging people to prefer leaving their cars at home could have beneficial impact on their well-being.

The benefits of exercising are well-known amongst the masses and this research has shown that there can be positive effects on the psychology too.

A data of almost 18,000 adult commuters from across UK over 18 years were used in this study which was conducted at UEA's Norwich Medical School and the Centre for Health Economics at the University of York.

In this group, 73 per cent people said that they used car to work, 13 per cent preferred walking and 3 per cent chose to cycle. Around 11 per cent used public transport to reach their work place.

People who used an active commute were seen to have a higher level of well-being than those who used public transport or used a car.

It was analysed by the researchers that people who switched to a bike or going on foot from using a car or a bus were happier after the change.

The lead researcher of the study Adam Martin, from UEA's Norwich Medical School, said "our study shows that the longer people spend commuting in cars, the worse their psychological well-being. And correspondingly, people feel better when they have a longer walk to work".

He added ``you might think that things like disruption to services or crowds of commuters might have been a cause of considerable stress.

"But as buses or trains also give people time to relax, read, socialise, and there is usually an associated walk to the bus stop or railway station, it appears to cheer people up."
Image courtesy: Getty Images
News source: bbc.com
Read more on Health News.