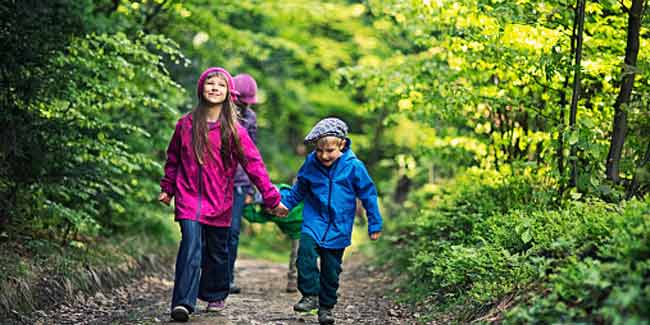 Humans have an innate attraction to, and connection with, nature. One study found that the farther you live from green space, the likelier you are to be in poorer health. Did you get your dose of vitamin N today to be in better health?
In today's day and age, most of us spend all our time in one concrete monstrosity or another, without spending any time in nature. However, nature has several short term as well as long term health benefits that we are all missing out on. Here are some reasons why you should get more Vitamin N.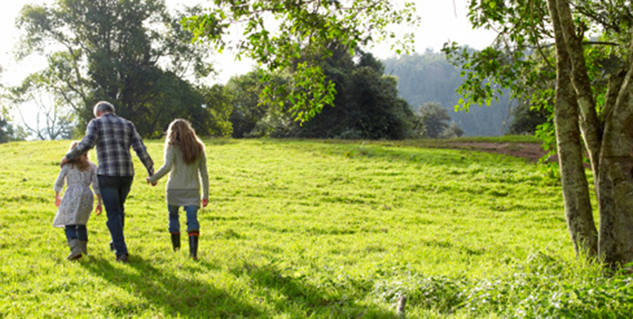 Prevents asthma
While nature isn't a cure for asthma, research has shown that it can certainly help decrease its prevalence. Air pollution is one of the major triggers of asthma but plants and trees help filter the air and purify it. A study found that children who live in neighbourhoods with more greenery were less likely to have asthma attacks than children who lived in neighbourhoods without much foliage.
Also read : 4 Reasons why walking on grass is good for your health
Improves heart health
While any kind of exercise is healthy, exercising in nature is considerably healthier than exercising indoors or in an urban setting. A study found that 'green exercise' resulted in lower blood pressure, higher self confidence and better mood than indoor exercise.
Eases depression
Several studies have found that spending time with nature helps relieve the symptoms of depression and makes the person feel better. A study found that even living near parks or in tree-lined neighbourhoods can improve mental health significantly.


Boosts memory and learning
Spending time in nature relieves mental fatigue and boosts cognitive function, improving both memory and learning. A study found that people who walked around in nature for 50 minutes performed much better on memory tests than people who walked around in an urban area.
Improves alzheimer's symptoms
A study found that Alzheimer's patients, even those who had been suffering from the disease for a long time, showed decreased symptoms of the disease after spending time in the garden.
Also read : Ayurvedic Tips to Stay Healthy
Speeds up recovery times
Nature has been proven to speed up recovery periods significantly. One study found that people who could see tress from their windows recovered much faster than those who could see brick walls, while another study that was published in Psychosomatic Medicine found that post-operative patients who were exposed to sunlight recovered faster and required less medication than those who weren't.


The truth is, you don't even need to move much to score a healthy dose of vitamin N. Some studies found the same stress-level, heart-rate, and blood-pressure reductions in people who spent 15 minutes just sitting in a chair in the woods. Other research shows that five minutes in any kind of natural setting is enough to boost your mood. So feel free to start small with a trip to a local park.


Images: Getty

Read more articles on Healthy Living
For more such stories, Download Onlymyhealth app