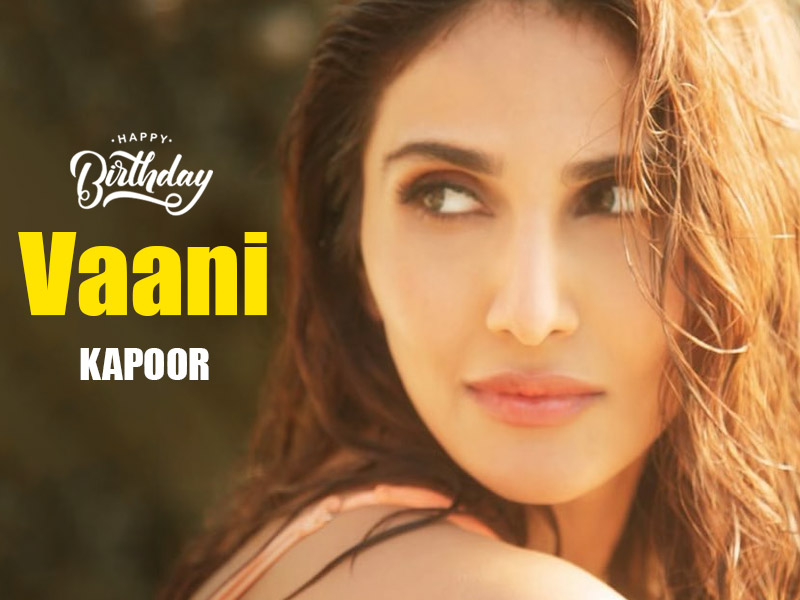 Vaani kapoor always steals the show with good looks and fitness. She is turning 31 on 23 august. Read the article to know about her fitness secret...
'Befikre' actress Vaani Kapoor is known for her fit body and good looks. She made her debut with the film Shuddh Desi Romance. The best part, she looks equally stunning and vivacious in anything she wears. With her jaw-dropping body, this actress keeps getting fitter with time. Kapoor is turning 31 on 23rd August this year but she looks nothing less than a chirpy 20-year-old for the stunning looks she has. However, the body that she has is only because of her love for fitness and exercising and has achieved it through hard work and dedication. Do you know that Vaani Kapoor was just an ordinary girl from a conservative family? Before entering Bollywood, she was actually plum shaped and weighed around 75 kgs?
Now you must be interested to know about her transformation journey. Let's dig deep into the fitness regime of this Bollywood sensation who is flaunting her glory with her effervescent personality.
Also read: Cross-fit Workout Plan: For A Lean, Fit And Healthy Body
Vaani Kapoor Fitness
Vaani has a perfect body, which she has achieved through rigorous workout and diet. Although she is a very chilled out person, she never believes in missing one day of working out. It is surprising that Kapoor is not a fitness freak, still she maintains a healthy lifestyle and a strict workout schedule. Vaani shed weight before entering the movie world and manages to keep her body lean and stunning even today.
The gorgeous Vaani used to hit the gym 4 time a week. Beside gym, she does yoga everyday without any gap. Also, dancing is the key to keep her fit and healthy. Basically, more than the heavy workout, it's her choice of keeping a healthy lifestyle, which makes her stunningly beautiful.
Talking about her fitness regime, she is always set to rock the floor
Her workout consist of warm-up, cardio and then yoga.
When hitting the gym, she balances her workout in the ratio of 20:20:20 that means 20 minutes leg workout, 20 minutes abdominal workout and 20 minutes upper body workout.
This 1 hour starts with 15 minutes of warm up and ends with yoga.
She performs a combination of exercises including planks, pilates, sqauts, weight training exercises, kettleballs, climbers, etc.
Performing yoga provides peace to her mind. Starting with meditation, gorgeous Vaani also performs cat-pose yoga, twist yoga poses, forward bend poses, etc.
Vaani Kapoor Diet
View this post on Instagram
Vaani Kapoor is a big foodie. Still she keeps her body and diet in check. In one of her interviews, this Bollywood sensation revealed her love for food and habit of tasting everything. For her, the key to healthy life is all about balancing the meals.
The beautiful actress completes her day with protein rich, complex carbs and lots of fluids. Her day starts with a glass of detox water (lemon or apple cidar detox water). Coconut water, fruit juice and water is the most important part of her day. Her meal consists of everything from complex carbs to salads and legumes. She maintains a vegan diet and consume nuts specially water chestnut every day to fulfill her daily nutrient.
Also read: Want To Work On Each Muscle Of Your Body? Go For This Plank Workout
Beauty Secrets
View this post on Instagram
Apart from a lean body, she also has flawless skin and hair. The secret of her stunning looks is that she wears clothes in which she feels comfortable and that's what makes her look great in every outfit.
When it is about her skin, she swears by 3 step process of cleansing, toning and moisturizing. She uses almond oil to massage her hair every week which gives them nourishment. Also, keeping herself happy is another secret of her beauty.
Read more on Exercise & Fitness