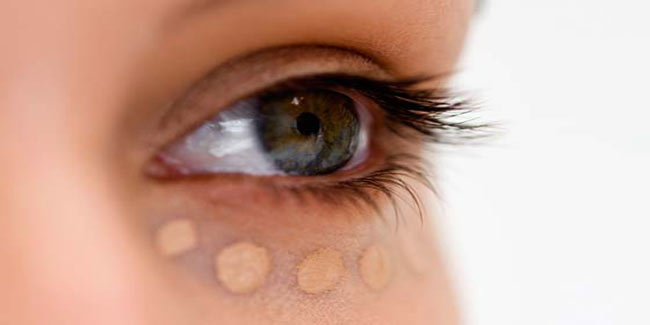 Your eyes need proper care to stay healthy. Considering the amount of stress your eyes have to experience daily from continuously looking at computer screens, increasing pollution and chemicals in eye makeup, you must give them optimum care. And,
Your eyes are among the most vital organs in your body. You need your eyes for almost everything you do in your daily life. They are no doubt very effective and precious sensory organs of our body. Unfortunately, we often take them for granted and keep them deprived of the care they deserve. Just like any other part of your body, the eyes need proper care and rest to stay healthy and sharp. It is quite likely that you spend several hours in front of a computer screen at work and the TV at home. So, it may not be unusual for you to notice dark circles around tired looking eyes. It's time you start caring for your eyes.
Give Them a Break
How often do you let your eyes rest, giving them a break from the tiresome task of continuously staring at digital screens? If you have been spending most of your time torturing your eyes, you should now bring in a change and let your eyes rest more often.


Get ample sleep every day as it helps your eyes to recover and rest after a busy day. You can also wear eye gears at work such as spectacles that reduce the strain on your eyes when you look at the computer screen for long.

All this may help you, but they still may not be enough especially when it is nearly impossible to rest your eyes for long when you have lot of work to do at your work station. It is here that Ayurveda comes to your rescue. Triphla water, which is an Ayuvedic medicinal herb, can be very beneficial for your eyes.
Triphla Water
Triphla (meaning 'of-three-fruits') water, as the name suggests comprises equal parts of Amalaki (Emblica officinalis), Bibhitaki (Terminalia bellirica) and Haritaki (Terminalia chebula). The water acts as one of the best natural eye tonics. You can also use Triphla water to provide quick relief to your eyes. Washing your eyes with Triphla water can help them to recover quickly and stay healthy. According to Ayurvedic experts, washing your eyes with triphla water can keep your eyes healthy and support normal functioning.
Prepare The Triphla Water
Add two tablespoonfuls of Triphla powder in two glasses of water and let it soak for around 10-12 hours. Then pour the mixture in a pot, boil it for about 10 minutes and let it cool completely. Meanwhile, wash your face with cold water. Now it's time to wash your eyes. Get some Triphla water in your palms and bend down to dip your eyes in your palms. Keep your eyes open to let Triphla water clean your eyes thoroughly. Blink your eyes a couple of times and move your face away. Throw the water in your palms away and get more Triphla water from the pot to repeat the procedure.
Image Courtesy: Getty /www.holisticvanity.ca
/www.beautytipshub.com
Read more articles on Home Remedies