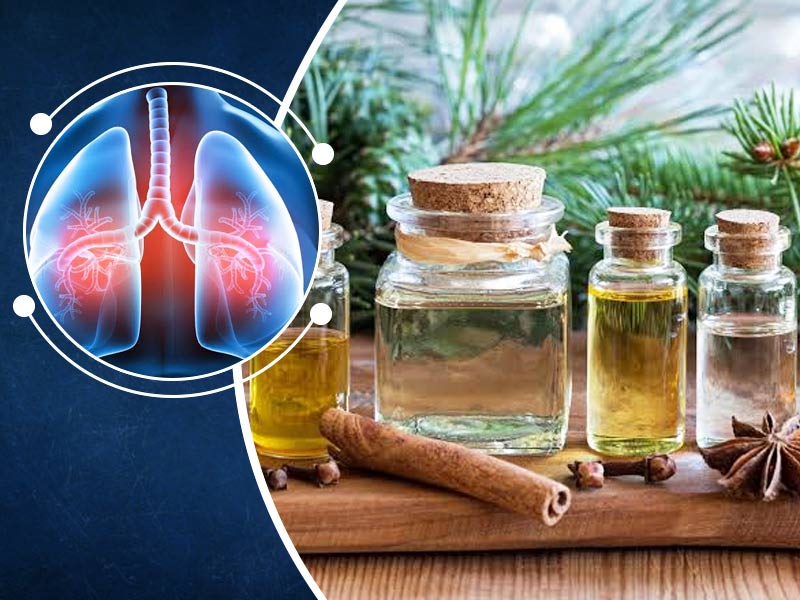 Essential oil are multipurpose and can also be used for a lung detox. Check out this article to know about the essential oils useful for respiration
Essential oils are used as an alternative therapy for various purposes instead of getting medical treatment. It is a traditional method that is being used for a number of things since ages. From skin problems to health conditions, essential oils can contribute towards maintaining a healthy body. However, you should be careful and cautious while using these oils, as there are no approved instructions about dosage or strength of these oils. Essential oils are made from the liquid essence of plants. And, this essence is made from the smell and taste elements of a plant. A few common examples of essential oils are lavender oil, basil oil, cinnamon oil, tea tree oil and ginger oil, etc.
Essential oil therapy is also known as Aromatherapy. Aromatherapy helps in easing pain, boosting mood and even in treating respiratory problems such as coughing and congestion. There are many causes for someone to cough, including the common cold, flu, or chest infection. Essential oils may help to soothe the throat, reduce inflammation, and clear away mucus too. Essential oils are mostly derived from plants and these can act as a herbal and natural detox for your lungs. Read the article further to know about some useful essential oils to protect lungs.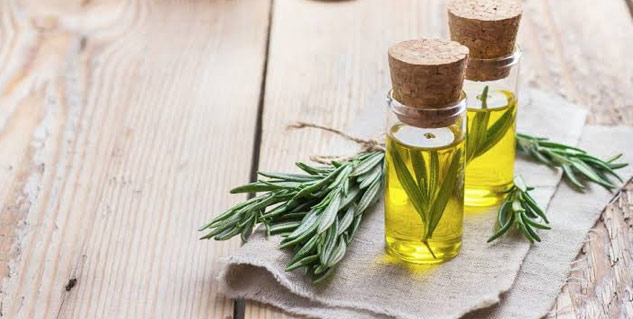 Essential oils for respiratory health
Some essential oils can help in relaxing the symptoms of cough and cold by soothing the throat, combating bacteria, and reducing inflammation. Several researches have shown that using a nasal spray which has a mixture of various oils including eucalyptus, peppermint, oregano, and rosemary extracts can treat sore throat, hoarseness, and other cough-related symptoms. So, here is a list of 8 amazing essential oils for respiratory health
1. Rosemary essential oil
Rosemary essential oil is not used by many people but is extremely effective like all the other oils. It contains antioxidants and anti inflammatory properties that can help in providing relief from any respiratory problems and in reducing inflammation. It is even used for promoting hair growth and reducing stress. Rosemary oil is easily available in the market as well as online and is an extremely effective natural remedy to include in your beauty care routine. You can put a few drops in a bowl of boiling water and inhale the steam to have a positive effect on your lungs.
2. Eucalyptus essential oil
Many people use eucalyptus oil even without realising it. There are chest rubs or vapo rubs available in the stores that contain this essential oil. If not, they might be surely having eucalyptus oil's main compound, called eucalyptol or cineole. According to a study published in the Alternative Medicine Review concluded that eucalyptol has antimicrobial properties and can combat bacteria that causes illnesses. Eucalyptol can also help in reducing inflammation, ease pain, and relieve muscle cramps that can happen from common cold or flu. Eucalyptus essential oil can be used to stop severe coughing in various ways. Just add a few drops of eucalyptus oil to a carrier oil like coconut oil and rub the mixture on the chest and throat gently. Diluting eucalyptus oil in boiling water and inhaling the steam can also help in such cases.
Also Read-Want To Boost Gut Health? Follow These 7 Simple Natural Ways To Improve It
3. Oregano essential oil
Oregano oil is an essential oil that is extracted from the oregano plant called Origanum vulgare. It has a higher concentration of the helpful compounds that occur naturally in the plant. This oil is very much more concentrated than the normal oregano oil and is mainly used in aromatherapy. It is not adviced to take essential oils by mouth. Even if an individual applies it topically or takes an oral supplement, oregano oil can prove to be helpful for a a number of health conditions. The beneficial compounds present in this oil have many antioxidants and antimicrobial properties that have a wide range of benefits. It is believed to be effective in boosting lung health as well. Just like other oils, you can use a few drops to inhale through the steaming process.
4. Peppermint essential oil
Peppermint is a common ingredient that is used in toothpastes, balms, beverages and chewing gums, etc, due to the presence of menthol. The flavour and fragrance is liked by a lot of people. It provides many beauty as well as health benefits. Peppermint essential oil contains anti-microbial, anti-septic and anti-inflammatory properties that are good for your lungs. Menthol is an extract of peppermint which can contribute towards preventing respiratory conditions. When inhaled, it also gives a cooling sensation that can make you feel relaxed. Peppermint essential oil can be used by diluting the oil in boiling water and inhaling the steam. You can also add the oil to a diffuser. However, you should not use peppermint essential oil in children younger than 8 or in pregnant women.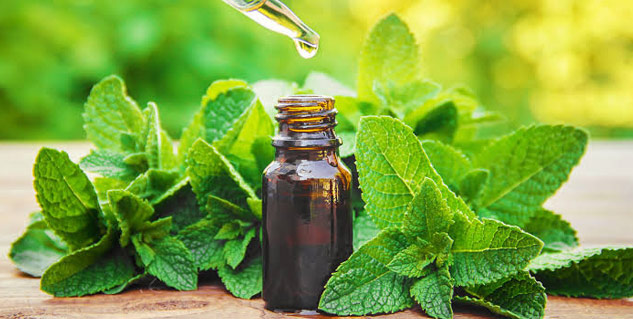 5. Tea tree essential oil
Tea tree oil originates from the melaleuca tree in Australia and has beneficial antibacterial and antiseptic properties present in it. It is an essential oil that can helps in preventing and treating respiratory issues by keeping your lungs stronger. Just keep in mind that you have to take it carefully and not just put the drops directly into your mouth as it can have harmful effects in your body internally. Put a few drops of tea tree oil in a diffuser and place it in your room as well as workplace. This will help in better inhalation of this essential oil through fresh air. n dilute it in water before applying. Do this everyday for a week and you will start getting less respiratory problems.
Aslo Read- Know How Trataka Kriya Can Help Improve Your Mental and Physical Health
7. Cinnamon essential oil
It is one of the best oils for lung detox.
Adding a few drops of cinnamon essential oil to a diffuser or including the oil in a topical mixture along with a carrier oil can can provide relief from a cough. Another oil besides cinnamon essential oil that is beneficial for your respiratory tract is thyme essential oil. It is not a common essential oil but contains a high level of carvacrol. It can be helpful in eliminating or protecting your lungs against viruses and bacteria.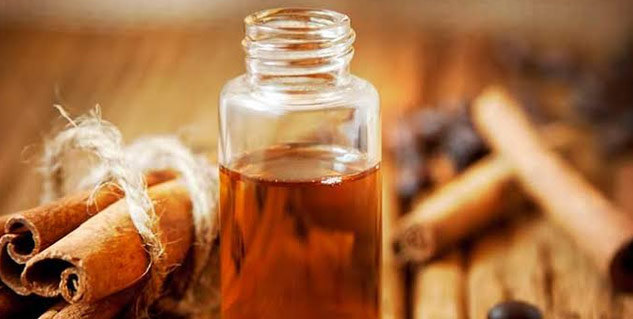 8. Lemon essential oil
Lemon is a known kitchen ingredient that can help in make your immune system stronger and can also support lymphatic drainage to recover from a cold quickly, by improving the blood flow and reducing inflammation in your lymph nodes. One of the best ways to use lemon essential oil is to put 4-5 drops at home, work or school in the diffuser and you can even add it to eucalyptus. And, you can also add 1 drop of a high quality, pure oil to the bottom of a glass of drinking water. To treat cough and sore throat, just put 2-3 drops of this oil to a cup of lukewarm water and honey.
So, these were some useful essential oils that one can give you a proper lung detox and make your respiratory health stronger. This is a natural way to prevent and treat respiratory problems such as coughing, inflammation, congestion and other issues. Essential oil usage is simple and easy to try at home but you should try and take the advice of a medical professional or expert before proceeding. Most of the essential oils are beneficial for your health but the above listed ones can be surely used for lung detox.
Read more articles on Mind and body