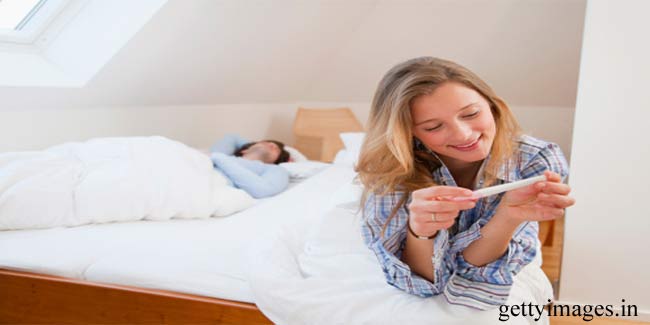 Read information about two different methods of confirming pregnancy. Urine pregnancy tests can be conducted at home and blood pregnancy tests are conducted by qualified professionals.
A pregnancy test is usually conducted to determine if a woman is pregnant or not. There are primarily two different types of pregnancy test. The first type is the urine pregnancy test and the second type is the blood pregnancy test.
The urine pregnancy test is more popular among the masses because of its easy availability in the form of the urine pregnancy test kit. The blood pregnancy test is a more conclusive test and tends to provide a higher degree of accuracy. However, both tests detect the presence of human chorionic gonadotropin (hCG). The hCG hormone is produced in the body once the embryo attaches itself to the uterine wall of the female's body and then rapidly grows in the next few days. This rapid growth triggers the placenta to release the hCG hormone which is used to determine pregnancy.
Urine Pregnancy Test
The urine pregnancy essentially requires a urine sample from the woman affected by probable symptoms of pregnancy.
This urine sample should technically from the first urine passage of the day.
The sample is then used by the doctor to determine the presence of the hCG hormone in the sample.
This is achieved by either dipping the test strip on the urine cup or by urinating directly on the test strip. The results are available in a few minutes.
The home pregnancy test kit uses the same method.
You will just have to get one from a medical store and then use it as per the manufacturer's instruction.
Most home pregnancy tests have markers on them which indicate a positive or a negative test. However, it is better to use the home urine pregnancy test kits after the period is delayed.
Most of these tests assure a 97% rate of accuracy and sometimes also indicate a false result to portray an ectopic pregnancy.
Blood Pregnancy Test
Although a blood pregnancy test is generally used if the doctor suspects an ectopic pregnancy or any other complications, it is also used to determine whether a woman is pregnant or not.
The blood pregnancy test is usually expensive. However, its results are far more conclusive as not only does it detect the presence of the hCG hormone in the woman's body, it also measures the amount of hCG hormone present.
It can also accurately calculate the number of days the pregnancy has progressed.
For the blood pregnancy test, a blood sample is taken from the woman suspecting pregnancy.
A quantitative blood pregnancy will tell the patient about the exact amount of hCG concentration in her blood.
A qualitative pregnancy test will simply tell her if she is pregnant or not.
A blood test should be technically undertaken at least 7 to 12 after probable conception.
Whatever test it may be, it should be carried out appropriately.

Read more articles on Pregnancy Test