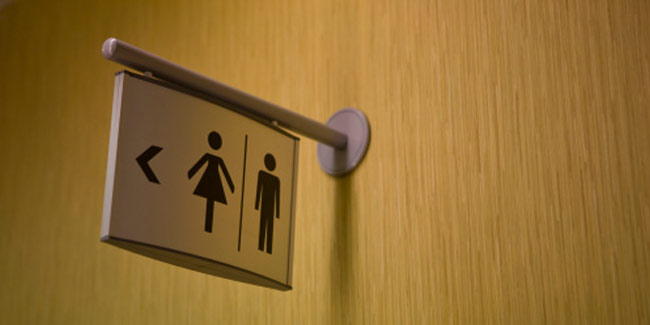 Urinary incontinence is a very common medical problem among women and the biggest common factor why women have it is pregnancy.
Urinary incontinence is an emotionally painful medical condition in a lot of people. It is most commonly known as the accidental leakage of urine.
Urinary incontinence is so common among people that over millions are affected by it in the U.S. along. And, the majority of those affected by this condition are women.
Types of Urinary Incontinence
There are several different types of urinary incontinence as opposed to what is known today. They are as follows:
Stress Incontinence
Stress incontinence occurs when the urine leaks as a result of increased pressure on the abdominal muscles. This may be experienced while exercising, sneezing, laughing or coughing. Stress incontinence mostly happens as a result of weak pelvic floor tissues and muscles.
Some of the causes of stress incontinence include childbirth and pregnancy as these lead to the stretching as well as weakening of pelvic floor muscles. Some of the other factors that increase stress continence include being overweight, taking certain medications and having had a prostate surgery.
Overflow Incontinence
If you cannot empty your bladder completely, you are most likely suffering from overflow incontinence. This can lead to leaking of urine from the bladder once it is full. This type of urinary incontinence is more common in men than women. Some causes of overflow incontinence include weak bladder muscles, medical conditions such as tumour that leads to the obstruction of flow of urine, blockage of the urethra and constipation.
Urge Incontinence
An overactive bladder is referred to as urge incontinence. The word "urge" implies the constant urge to go to the washroom and when you fail to get there in time, the urine leaks out. Some causes of an overactive bladder include:
• Damage to the nervous system
• Damage to the nerves of the bladder
• Damage to pelvic floor muscles.
Certain medical conditions may also lead to urge incontinence and these include multiple sclerosis, bladder stones, and bladder infections. Use of certain types of medications may lead to symptoms of this type of urinary incontinence.
Functional Incontinence
Functional incontinence refers to one's inability to urinate on time as a result of medical conditions such as arthritis and cognitive problems such as dementia.
How is Urinary Incontinence Treated?
Certain lifestyle change can be made to improve one's chances of reducing or eliminating urinary incontinence. Some common treatment methods include performing pelvic floor exercises, gaining control of the bladder through biofeedback, use of devices that help to reposition the reproductive organ through which one urinates (the device that is used for women is called pessary), injections, surgery, bladder training, timed voiding, medications and surgery or electrical stimulation.
Read more articles on Understand Urinary Incontinence.