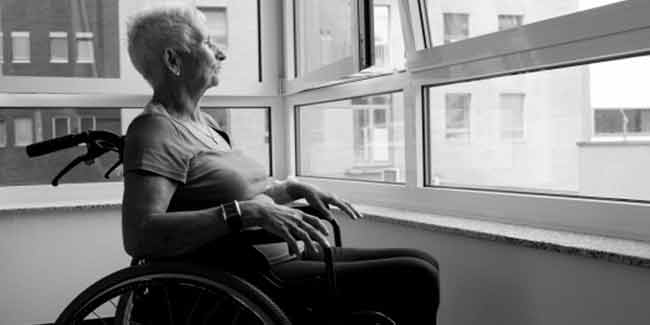 Osteoporosis is a disease that can affect both genders, but women are more prone to it, especially postmenopausal women. Osteoporosis has facets that should be carefully understood in order to manage it and prevent it if you still have time.
It is difficult being a woman; even more so when your gender puts you at the risk of developing osteoporosis and broken bones. Combine the risk of breast cancer, uterine cancer and ovarian cancer and the sum is equal to a woman's risk of breaking a hip.

Girls and women of different ages and ethnic backgrounds suffer different osteoporosis and bone health issues. For example, older women and Caucasian women have an increased risk of developing osteoporosis as compared with other groups.


Menopause is a Time for Action
Menopause causes a woman's oestrogen levels to drop which leads to bone loss. This bone loss can be rapid and severe in some women. There are two factors that that affect your chances of getting osteoporosis:

Your bone density when you reach menopause: The greater it is to begin with, the lesser your chances of having osteoporosis.

The speed of losing bone after reaching menopause: Some women lose their bone density faster than others. In fact, the first 5- 7 years after menopause can cause a woman to lose 20% of her bone density. Women, who lose it quickly, have a greater chance of developing osteoporosis.
Taking Oestrogen as an Option
An oestrogen therapy (ET) is prescribed by a doctor to women experiencing menopausal symptoms such as hot flashes. Sometimes oestrogen can be clubbed with progesterone hormone therapy (HT). These therapies not only control your menopausal symptoms, but also prevent bone loss.

An ET or HT is not made for some women because of the possible risk of breast cancer, strokes, heart attacks, blood clots and cognitive decline. If you are considering getting these therapies, you must discus at length with your doctor their pros and cons.
Teenagers can Control Their Bone Density

Osteoporosis causes weak bones and it mainly happens in older people, especially women. But, you can happily prevent it from happening to you when you grow old. And is you are a teenager, you have the opportunity right now that many others don't. You can help build denser, stronger bones which wouldn't be possible in later ages. All you need to do is: get enough calcium and vitamin D, eat a well balanced diet, exercise regularly, and not smoke or drink.


Osteoporosis in Young Adult Women
Though it is an old person's disease, young women, including premenopausal women in their 20s, 30s, and 40s are not osteoporosis-proof. While it is uncommon for premenopausal women to have osteoporosis, some young women have low bone density which increases their chance of getting osteoporosis later in life.

Often an underlying medical condition or a medicine that causes bone loss, gives osteoporosis to young women. This kind of osteoporosis is known as secondary osteoporosis. Sometimes, a young adult woman may develop osteoporosis for no reason or an unexplained one, and which is called idiopathic osteoporosis.
Diagnosing Bone Density in Young Women
Several steps are involved in diagnosing osteoporosis in young women. They are:
Your medical history
Physical exam
Bone mineral density (bone density) testing
Lab tests
X-rays

Bone Density Testing: the amount of bone a person has in the hip, spine and other bones can be seen determined through the bone density testing. Routinely, postmenopausal women and men older than 50 are prescribed to take this test to check if they might have osteoporosis. Young women are asked to take this test if they break several bones easily or break bones that are unusual for their age. It can also be considered if young women are taking any kind of medication or have a condition that can cause osteoporosis.




Bone density test is done on a DXA machine; DXA stands for dual energy x-ray absorptiometry. The test results show a Z-score and a T-score. T-scores are used to diagnose osteoporosis in postmenopausal women and men age 50 and older, but not in premenopausal women. A Z-score compares your bone density to what is normal for someone your age.
Treating Osteoporosis in Young Women
FDA has not approved most of the osteoporosis medicines available presently for use in premenopausal women. But, for women who have taken steroid medicines for a long time, three osteoporosis medicines are approved for the prevention and treatment of osteoporosis. Very rarely a healthcare provider may recommend that a premenopausal woman consider taking an osteoporosis medicine for other reasons.

Bottom Line: Osteoporosis risk is different for men and women, but the disease is dangerous for anyone who gets it. Talk to your doctor about getting an osteoporosis screening if you know you have risk factors.

Image Courtesy: Getty

Read more articles on Understand Osteoporosis.