A serious mental disturbance, the delirium disease can come on rapidly to haunt a patient, within hours or a few days. This often results in confused thinking, and also reduced awareness regarding one's own environment. In the case of delirium, a patient is usually found in a different mood, rather sulking, feeling lost and confused. This often leads to depression, which is extremely common in delirium.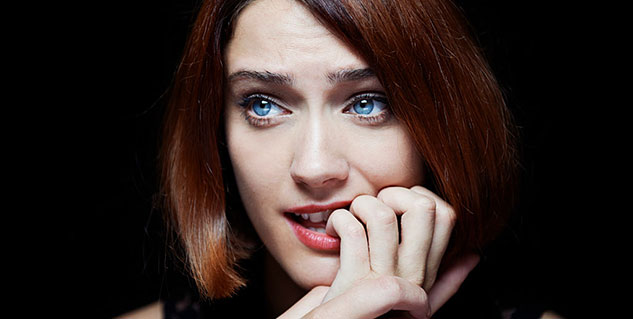 It has been found that delirium depression can be associated with one or more mental factors. These include chronic mental illness, changes in metabolic balance, any type of infection, medication, surgery, and alcohol or drug withdrawal. In this article, we will give you detailed delirium information that would entail everything, and help you understand the disease in order to tackle it with the right mind. The symptoms of delirium and dementia may look similar, so it is very important to take professional medical advice.
Causes of delirium
Delirium depression usually occurs when the normal giving and receiving of signals to the brain cease to exist. This means that the brain does not function normally in the event of delirium. This can be caused by a multiple factors, a combination of a few factors, leading to the brain becoming vulnerable, and cause it to malfunction. When speaking of causes of the delirium disease, it is important to note that there could be a number of factors and this is why it is absolutely necessary to identify them all. In matters of mental disorders, it is often true that there could be a hidden cause which needs to be excavated.
Some common causes are:
Medication toxicity
Alcohol or drug abuse and withdrawal
Imbalance in metabolism
Acute fever and infection
Toxin exposure
Any sort of medical condition
Pain and distress
Mood disorder medications
Malnutrition and dehydration
Surgery and other medical procedures
Symptoms of delirium
Any delirium information is not really complete without knowing the symptoms, and this is vital as this would indicate whether a person is actually suffering from delirium. The signs and symptoms may change over time, or fluctuate on a regular basis, here are some:
A reduced awareness of the environment
Patients suffering from delirium are found to be elusive in their mind, and have difficulty in putting their minds to one topic or thing. They seem to even get stuck on an idea, but are not able to approach it with the best judgement. Delirium symptoms include patients being sucked into matters that are unimportant, while inactivity is a major indicator.
Cognitive impairment
This means poor thinking skills, and it is rather common among patients with delirium depression. Poor memory and disorientation are striking symptoms of delirium disease. Moreover, such patients are found to have difficulty in speaking, and are often found rambling words and putting up a nonsense speech. There is also a level of difficulty in reading or writing.
Changes in behaviour
Patients suffering from delirium disease can be hallucinating, and their behaviour seems to be restless. They can also be found moaning, or calling out, making sounds. It is common in such patients to be lethargic, and might have disturbed sleep habits and an unsound sleep cycle.
Emotional disturbances
There is a sort of prevailing fear among such patients, and it could be anxiety or paranoia. One common delirium symptom is of course depression, along with anger and irritability. There could also be a sudden sense of euphoria on the other hand, and apathy, mood swings, and personality changes.
It is important to note here that there are three types of delirium, Hyperactive delirium, which is the most commonly recognisable one, symptoms include restlessness; Hypoactive delirium, that includes inactivity, drowsiness, and reduced motor activity; and Mixed delirium, which includes the above two types, and the person can switch back and forth between the two.
Treatment for delirium
At the very start it is vital that any underlying cause is recognised in case of delirium depression. The fact is that, despite every effort, no cause for delirium can be found in a small percentage of patients. Components of delirium management include supportive therapy and pharmacological management. It is also very important to provide fluid and nutrition in a careful manner, as patients could be against eating and drinking, or they could be physically unable to maintain their dietary requirements. Those patients who are suspected of having alcohol toxicity or alcohol withdrawal, therapy should include multivitamins, especially thiamine.
The first step towards a wholesome treatment for delirium disease is supportive care, and this includes, providing nutrition and fluids, assisting patients with movements when they are static, treating any kind of pain that may be experienced, addressing incontinence, avoiding any type of physical restraints, avoiding any changes in the surroundings and environment, full encouragement and the total involvement of family members and familiar people.
Discussing the issue with doctor after having found out delirium symptoms, will tell you the kind of drug and treatment the patient requires. There are medications that can control pain, while other types of drugs may help calm a person for whom the environment is causing severe paranoia, fear or hallucinations, and severe agitation or confusion.
Preventing delirium
A vital part of delirium information is the prevention of the disease. This step is very important in order to avoid such a mental disorder at once. You have to target certain factors that could cause the disease. On the whole it is important to promote good sleeping habits, allowing the person concerned to remain calm and steady, giving the person joy instead of feeding depressive facts and news, providing proper medication when needed, giving an overall sense of joy, and maximum support.
Living and coping with delirium
Being a guardian or relative or friend to a patient of any mental disorder is not easy, and so is the case with delirium depression. The most important thing to remember here is that delirium disease is a mental disorder, and it can only be cured with mental help. Giving proper medication on time, and helping the person to cope with daily struggles is important, and most importantly it is indeed fruitful to have patience. Nothing will alter overnight; it is a lengthy process and will take time, so you must have patience and give it your best. Those with delirium should remember that eventually everything will fall into place and they will see the sunlight, but it is important not to lose hope. Promoting calmness and orientation is vital.

Image: Getty