Back pain has become a chronic problem that people have to constantly deal with. It can make you uncomfortable and interfere with your day-to-day activities. Strain, bad posture, slipped discs and a previous injury can cause back pain.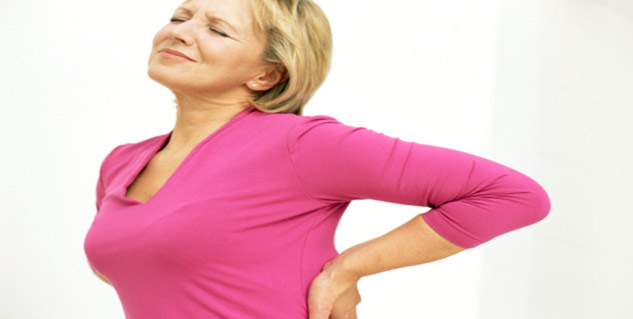 Types of back pain



Depending on the duration, back pain is classified into three types – acute, chronic and neurological.
Acute back pain: Pain of the spine that lasts less than 3 to 6 months is known as acute pain. It is related to tissue damage. The severity of this pain is high and is characterised by a shooting sensation. If the discomfort persists, it becomes more susceptible to accidents and thereby developing into a chronic problem. Most cases of acute pain require a little time and effort to make you up and running free of pain without prescriptions.

There are many triggers of back pain in your own body such as muscles, soft connective tissues, ligaments, joint capsules and cartilages and blood vessels that may be pulled, strained, stretched or sprained to cause back pain.
Chronic back pain: Chronic pain is further categorised into two types – chronic pain due to an identifiable pain generator (such as injury) and chronic pain with no identifiable pain generator (such as sudden, shooting pain). The term chronic pain refers to pain that lasts more than three to six months, or beyond the point of tissue healing.

Identifiable tissue damage and structural problems are reasons for chronic back pain. Structural spine conditions such as degenerative disc disease, spinal stenosis and spondylolisthesis can give you backache.
Neuropathic back pain: Neuropathic pain is not completely understood but refers to back pain in which there is no injury or tissue damage. The nerves in this type of pain continually send pain messages to the brain. This type of back pain is described as severe, sharp, lancinating, lightning-like, stabbing, burning, cold, and/or ongoing numbness, tingling or weakness.

It is believed that the reason behind neuropathic back pain is injury to the sensory or motor nerves in the peripheral nervous system.
If you have been experiencing back pain that has lasted more than a week's time, consult your healthcare provider. Tests along with history and thorough physical exam helps diagnose back pain.
(Images:Getty)
Read more articles on Back Pain.