Who likes cauliflower? Well, not many people are fond of cauliflower. There are very less variations that can be done with cauliflower. Indeed the classic 'gobhi ka paranthas' are still a better deal but apart from this, how many ways that you can cook a cauliflower in? Well, here we bring you a lip smacking and spicy cauliflower recipe that you can definitely try out this weekend.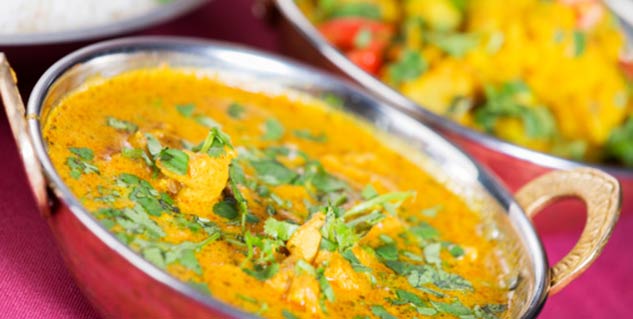 Ingredients:
1 medium size Cauliflower cut into florets
1 tbsp ginger garlic paste
Puree of 2 large sized tomatoes
1 tsp of black pepper powder
1 tsp garam masala powder
2 tbsp of finely chopped coriander leaves
Whole Spices
1 small piece of cinnamon stick
Method:
Take a deep pan and boil all the cauliflower pieces in it. Cook for 6 to 8 minutes. Then drain all the water and then keep aside.
Take another pan and heat oil in it. Add the whole spices and sauté for about a minute.
Add the curry leaves, chilies and onions in the whole spices and cook till the leaves are golden.
Now, add the ginger and garlic paste and cook for another minute.
After cooking, add all the spice powders one by one along with 2 cups of water. Cook this until the oil separates.
Add the tomato puree and sauté again, till the oil separates.
Now, add the cooked cauliflower, salt and sugar. Mix well in the masala. Add water and bring it to boil. Let it cook for 5 minutes.
Take a bowl and add some curd. Take some gravy and mix in the curd. Now, add the mixture of gravy and curd into the curry.
Cook for another 5 minutes.
Throw in the chopped coriander leaves and mix well.
Image source: Getty