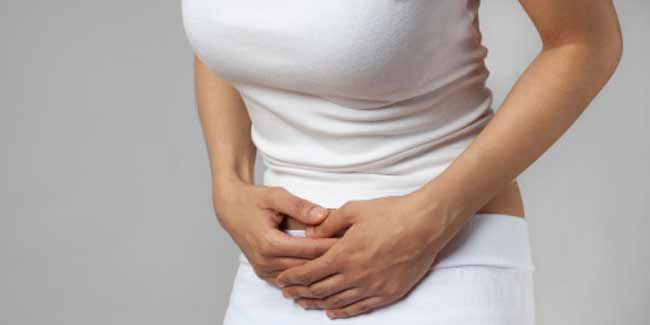 Before you take the plunge into the pool of medicines to treat your PMS symptoms try these alternatives. They will cure soreness, mood swings and beyond control cravings which give you a tough time every month.
Almost every woman under the sun has a not-so-friendly relationship with PMS. This mainly happens because the pre-menstrual syndrome includes mood swings, bloating, uncontrollable craving for food and unnecessary urges to cry. But, this is not it. This condition has a collection of over 150 symptoms that can appear a week before the period. This happens due to an imbalance of oestrogen and progesterone levels in the body and the factors that could trigger this hormonal imbalance include stress, insufficient sleep and unhealthy eating.

But, irrespective of the severity of the symptoms do not just a plunge into your medicine closet. There are some alternative therapies which can help you fix the problem naturally. Some of them are listed here for you.
Supplements
Supplements could be best suited for treating mood swings, sore breasts, cramps, headaches and acne. According to a study, women who consumed vitamin E and other essential fatty acids for six months experienced major PMS improvements. This happened probably because both nutrients interact with prostaglandin receptors. A multivitamin tablet that you pop everyday gives you 15mg of vitamin E and having a fish-oil capsule daily will get you the required dose of your fatty acids. Many PMS symptoms can be prevented by having a daily dose of vitamin B6, magnesium and calcium through green leafy vegetables, almonds and yogurt.
Acupuncture
This therapy can be best suited for menstrual cramps, anxiety, insomnia, headaches and nausea. Research has shown that acupuncture can be an effective way to treat PMS symptoms. A study also shows that acupuncture relieved symptoms of PMS in 78 percent women. While the mechanism that causes such an effect is still being understood by the doctors in West, they believe that acupuncture may increase circulation and elevate endorphins, which can boost mood and relive the pain. In most cases, the women received relief from PMS symptoms within 24 hours after a session.

So, if your PMS symptoms are a nightmarish experience, make sure you consider some alternative therapies that do not leave you with more troubles to deal with.
Image courtesy: Getty Images
Read more on Premensrual Syndrome (PMS) Treatment.