Dyslexia is a rather common learning disorder, which is associated with reading. It is largely common among children, and we have some of the most popular celebrities such as Steven Spielberg to the genius Pablo Picasso.
Many people worry about how is dyslexia treated, or they tend to think that it is the end of the world. The good news is that it isn't the end of the world, and there are successful strategies for dyslexia. It sure can be a difficult road to tread for children and parent, but there are ways to deal with dyslexia. Here we shall discuss how to deal with dyslexia.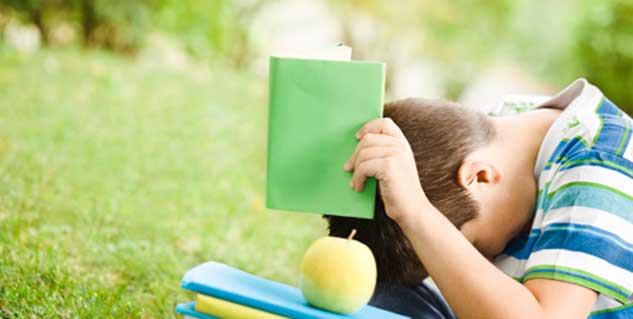 Practice until perfection
They say practice makes one perfect, and this rings true for dyslexics as well. We are not sure what result it will have, but keep reading until you finally can enjoy it, and then you will find it rather easy some day. The key for you here is to push yourself, and could be one of the best strategies for dyslexia. Find what genre you like, and read those books, or at least make an attempt. It is also important to consult an expert at the same time.
Read Also: Types of Mental Disorders
Making a social presence felt
It is normal for people suffering from dyslexia to be socially awkward. One good way to deal with dyslexia is to allow your social presence felt, to acknowledge your problem. The many dyslexics who are out in the world living their life have faced a lack of social confidence, and therefore it is very important to regain social confidence. Parents must help their children to overcome the problems of being socially awkward, and this is one of the best strategies for dyslexia which will go a long way in their lives.

Make lists so you can remember
It is quite normal for people suffering from dyslexia to forget things, and this is why it is a good practice to list down things. Noting things down will let your mind be free and you will not be stressing to remember what all you have to do. If you are wondering how to deal with dyslexia, then this is one sure way to get over your troubles. Always remember to note down, as this will also increase your level of productivity. Parents should train their children from an early age for a lifelong habit.
Read Also: Celebs with Mental health issues
Take the help of technology
This one is a deal breaker as we all know how much of a help technology can be these days. If somebody asks you, how dyslexia is treated then you may as well point towards technology! There are numerous technological advancements, such as spell-checker, smart phones with alarms and reminders, and even audio-books that would have text-speech programmes for your benefit. All of these should be utilised in order to go smoothly through the problem of dyslexia.
Image Source: Getty
Read More articles on Mental Disorders