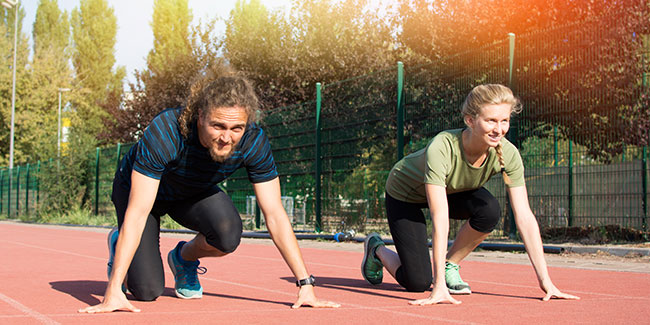 The challenge before athletes is to prepare and deliver at the right time. Take a look at some track workout ideas for runners to increase speed.
Want to know about track workout ideas that will increase runner's speed and help them put up best performance at major tournaments, such as Olympic Games? The athletes train for years in a quest to come up best in their game/sport. Training is the key for all runners, which involves hours of practice each day and fitness to remain in the best shape to pull it off.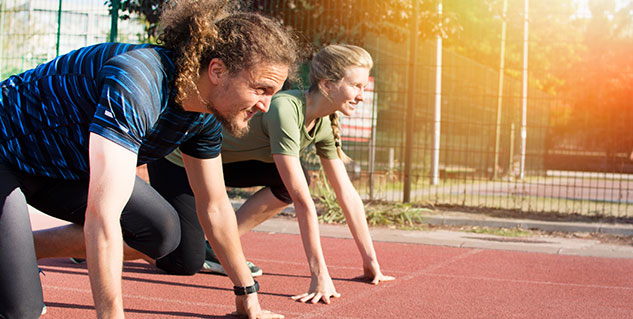 Mentioned below are some ideas for runners to increase speed along with agility, strength and endurance.
Sprint intervals
Runners can introduce sprint intervals in their normal lap runs. The sprint interval workout makes practice more interesting and helps in burning fat. The interval training comprises jogging/brisk walking, sprints and cool down. To avoid confusion, divide race track in three equal parts. Interval training is recommended for athletes with strong running/aerobic fitness level.
Use staircase
Running upstairs is an effective and quick way to burn calories. A 11-minute staircase exercise can burn about 100 calories along with toning and adding strength to the lower body.
Competitive practice sessions
Practice shouldn't be casual, but competitive. Competitive preparation could be increasing difficulty of training, or sprinting against your counterparts, or timing yourself. Give a try to friendly competition to boost your speed. Record your track times and beat your personal bests. You can challenge a running without even running together. In fact, you can also try running more miles than your competitor. This can also be done at gymnasium where you outrun a stranger, on a treadmill.
Negative splits
Runners can also incorporate negative splits, or practice running faster after first half of the lap. Make use of GPS device, which indicates the halfway point and signal you to run fast. This will help you improve your endurance level along with speed. Negative splits can be practised by runners of all levels, be it a beginner or someone with dozens of marathons under his/her belt.
Working out as per strengths
A runner cannot increase his/her speed through a hit and trial approach. A workout idea should be taken up after accounting physical strengths, weaknesses and capabilities. If there is any confusion, ask for assistance of team trainers to undertake a program at the right time.
Most athletes usually taper the training to get in best shape to in compete major tournaments, but these ideas makes it easy to plan a training schedule to help runners peak at the right time.
Image: Shutterstock