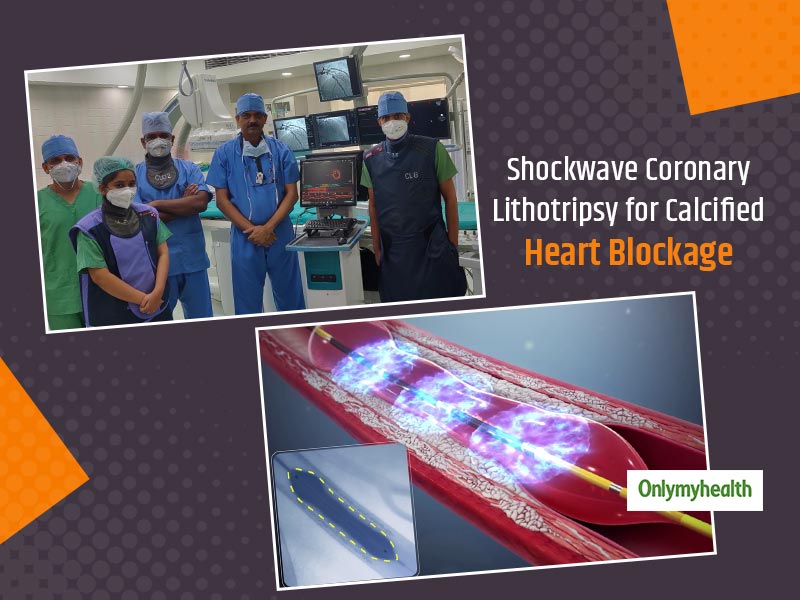 Calcified heart blockage is a serious condition that can lead to death. Shockwave coronary lithotripsy is an advanced method to save lives.
A blockage in the heart is a lethal condition with a risk of death. The chances of survival depend upon the treatment. Timely diagnosis and medical aid can save the life of the patient. In this article, we brought to you the true story of a 69-year-old patient who suffered calcified heart blockage but got saved with shockwave coronary lithotripsy procedure. This surgery is first of its kind in Western Uttar Pradesh and East Delhi.
How doctors saved the life of the patient?
A 69-year-old patient with severely calcified heart blockage was successfully treated using the Coronary Lithotripsy technique at Max Hospital Vaishali. The patient who had complaints of recurrent chest pain was admitted in a critical condition to the emergency. Upon detailed investigations, reports revealed 90% blockage in the main artery of the heart that had hard calcium deposits, making the routine angioplasty technique impossible.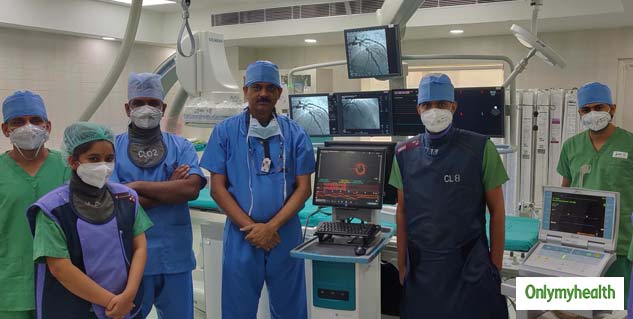 The entire process was done under local anesthesia with the help of Optical Coherence Tomography (OCT) (with a help of a small camera) placed inside the artery. The patient was discharged within 2 days of the procedure and is doing well.
Also Read: Correlation Between Heart Failure & COVID-19, And How COVID-19 Adds To The Risk Of Heart Conditions
Treatment of calcified heart blockage
Severe artery calcification makes angioplasty procedures very challenging. This is also a risk factor for adverse cardiac issues and the failure of the angioplasty procedure. Therefore for severe cases, instead of angioplasty, Intravascular Lithotripsy or IVL is preferred. This is an advanced technology that generates sonic pressure waves to dissolve the calcium to allow easy opening of the arteries and restore blood flow.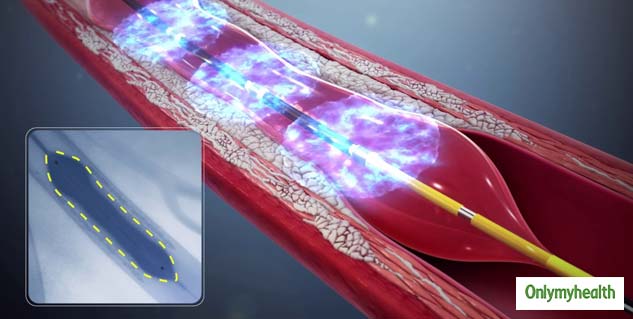 According to Dr. Amit Malik, Associate Director of Cardiology at Institute of Cardiac Sciences, Max Hospital, Vaishali, "As the calcified blockage increases the complexity and time of the procedure, Intravascular Lithotripsy is a novel procedure that brings hope for those suffering from an advanced form of coronary artery disease (CAD) in which the blockage becomes very hard due to deposit of calcium. Our team is happy to be the first in the region to offer this innovative technology. This procedure will be beneficial to numerous such patients across India undergoing angioplasties. This is a path-breaking therapy which is revolutionizing the treatment of hard plaque in Coronary arteries world over and I am glad that this is now available to patients in India."
This high-end technique begins with creating a passage using a high-speed diamond drill called Rota-ablation. Once the passage is created, a special balloon is inserted inside the artery, which generated sonic pressure waves and breaks the calcium deposits, after which a stent is deployed in the heart.
Also Read: Eating Broccoli Can Save You From Heart Diseases, Know How To Consume It Rightly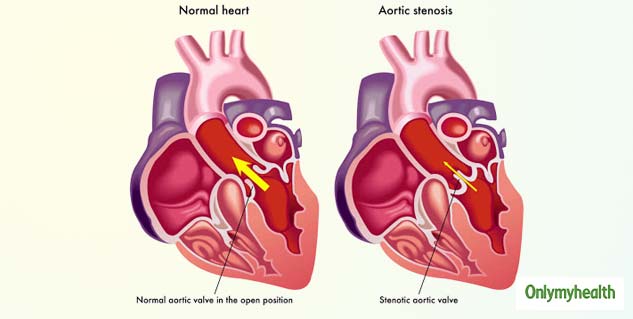 "With absolute precision, this technology brings hope to many such patients whose arteries could not be opened by balloon angioplasty due to the calcium deposits and were considered a serious case for bypass surgeries. Hardened calcified blockages can now be opened with ease and safety to give patients the best results for the long term. The sonic pressure waves produced when performing Intravascular Lithotripsy give us a novel safe and proven treatment option to break up the calcified plaque," he concluded.
This technique is advanced and has produced satisfactory results in terms of saving the lives of critical heart patients without causing side-effects. It is necessary that patients seek immediate medical help.
Read More Articles in Heart Health