Treatment of brain cancer primarily aims to completely remove the tumour, but if this seems impossible, your doctor will focus on removing a part of tumour if possible, thereby preventing the tumour from growing or spreading; hence, increasing life expectancy and maintaining a good quality of life.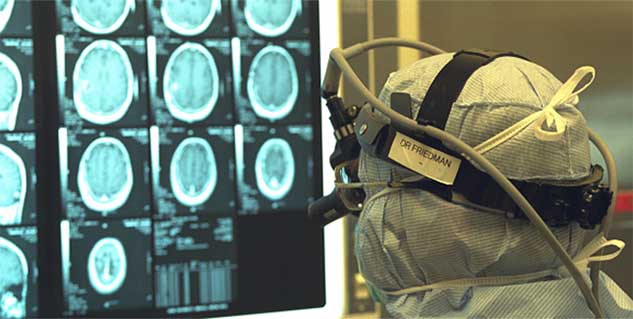 Currently, many types of treatments for brain tumour are available. Treatment is influenced by factors such as:
Stage of the cancer.
Type of Cancer.
Your age and general health.
Whether the cancer is diagnosed for the first time or has recurred (come back).
Your personal preferences.
Treatment options for brain cancer include:
Surgery.
Chemotherapy.
Radiation therapy.
Surgery: Surgery is a treatment one can choose if the doctor confirms the possibility of removing the brain tumour through one. Surgery is done for all accessible tumours, which can be removed surgically without causing much neurological damage. Surgery aims to remove all the tits and bits of tumour (if possible), but if it is not feasible to remove the tumour entirely with the surgery, even partial tumour removal can be beneficial. For most benign tumours, surgery it is enough to cure, but malignant tumours require some additional treatment after the surgical removal as the cancerous cells tend to invade the nearby normal brain tissue. The cancerous cells may spread to the cerebrospinal fluid throughout the brain and spine. There are many types of surgeries and approaches to surgery for brain tumours. Your doctor will decide on the type of surgery and approach based on the size and location of the tumour in your body, to remove the tumour.
Radiotherapy: Radiation therapy, also called radiotherapy, uses high-powered energy beams (X-rays or other energy beams) to destroy cancer cells and shrink tumours. Radiation therapy is usually given in the affected area and the cancer cells are treated or destroyed. Radiotherapy for brain tumour may be given after the surgery to kill any remaining tumour cells that could not be removed or as an alternative to surgery (if the tumour cannot be removed surgically). It is usually given as a series of daily treatments over a period of two to six weeks. Radiotherapy damages normal cells of the body as well. The cancer cells and can cause side effects such as fatigue, nausea, vomiting and erythema of the skin. These side effects can be distressing, but your doctor will prescribe medication to treat or help control them.
Chemotherapy: Chemotherapy uses drugs to destroy or kill the cancer cells. The drugs used for the treatment of brain tumour are usually given as an injection into a vein (intravenously, or IV). Most chemotherapy medicines are not effective at treating brain tumour; very few medications are effective for treatment of brain tumour. The commonly used chemotherapeutic drugs for brain tumour include temozolomide or a combination of three drugs called procarbazine,lomustine/CCNU vincristine (PCV). Brain tumour in children is more likely to be treated with chemotherapy than adults. Most adults may receive chemotherapy after surgery and radiation therapy; some may receive chemotherapy for recurrent cancer of the brain.
Steroids: These drugs (dexamethasone, prednisolone and prednisone) are often used in patients with brain cancer to control the swelling of the brain (brain edema) due to brain tumour, following surgery or during radiation. It may be given for a long-time to relieve symptoms of brain tumour.
Image Source : Getty
Read more articles on Brain Tumor