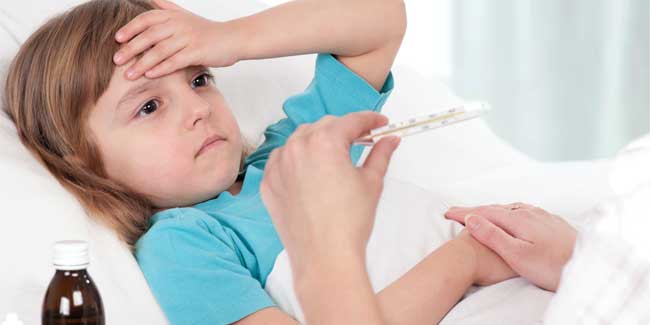 Treatment of Malaria in children consists of natural remedies and advanced medical attention. Read about some of the ways through which children suffering from malaria are treated.
Malaria is a fatal disease that spreads with the bites of mosquitoes infected with eukaryotic protists of the genus Plasmodium. Besides endangering life of children it also results in wide range of developmental deficits such as anaemia, epilepsy, low birth-weight and certain neurological problems. The adverse effect of malaria on children can be treated by number of natural ways:
Child must be given plenty of fluids such as orange juice that is diluted in warm water.
Ice bag and cold pack can be applied on the whole body of the child for respite from high fever.
Once the temperature is low fresh juicy fruits (pineapple, orange, mango, grape- fruit, apple and papaya) should be added to the diet of the child suffering from malaria.
This can be followed by giving the child a well-balanced diet and lightly cooked vegetables.
Malaria infected child should avoid taking tea, coffee, fried and processed foods.
Cinnanom is considered to be effective in bringing relief from malaria symptoms.
Lime juice is also effective in treating malaria. What you can perhaps do is add three grams of lime juice to 60 ml of water. This mixture when consumed by the child suffering from malaria can bring significant results.
Antimalerial Chemotherapy
Chloroquine
Chloroquine is an effective schizonticidal drug against mature gametocytes of Plasmodium malariae, vivax and ovale. It can be either administered intramuscularly, intravenously or orally to the child with malaria infection.
Chloroquine FNA, Dawaquin and Resochin are chloroquine based drugs for malaria. This drug reduces morbidity and mortality by rendering symptomatic relief. Conversely the resistance of falciparum to choloroquine stands as a strong pitfall for its usage.
Sulfadoxine-Pyrimethamine
Sulfadoxine-Pyrimethamine is a successful anti-malarial drug even in the areas that have developed high resistance to chloroquine. It is largely use for treating malaria in children.
In addition to the oral preparations it is also available for intramuscular administration in children. The side-effect of the combination includes lesions in skin and mucous membrane.
Quinine
Quinine is effective against gametocytes of Plasmodium vivax, plasmodium malariae and plasmodium ovale.
This drug is available for both the oral as well as intravenous administration. It should not be given by bolus or push injection as this can lead to skin necrosis.
Primaquine
It is mainly use for preventing malaria relapse. The dose of primaquine in children must not exceed 30 mg a day. It is suggested to determine status of glucose-6-phospate dehydrogenase before administration of Primaquine.
Read more articles on Malaria