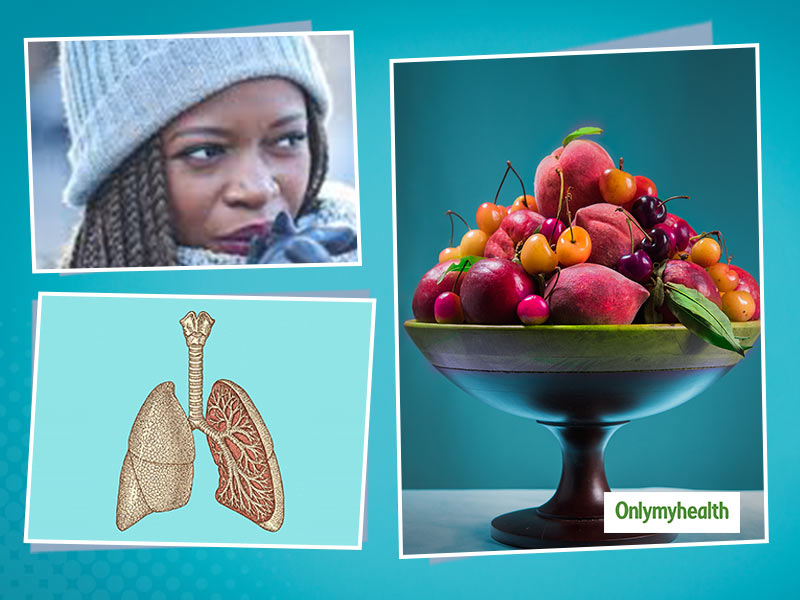 Do you know that applying 5-10 drops of pure ghee to each nostril helps in preventing wheezing and sinus?
Winter brings cold weather, with the change in season we experience chilly nights with cool breeze and many parts of the country enjoys sunny afternoons. Winter 2020 is different. This year we have to be extra careful amidst the covid -19 pandemic and we have to look at ways to detox our lungs and prevent cold and cough. Excess exposure to pollution or cold temperatures can put one at risk of pneumonia, fever, cough and cold and many other health complications affecting our lungs. Lungs helps in eliminating toxins in the form of carbon dioxide, the more oxygen we breath, we will improve our health and build immunity. In this article find some simple home remedies to prevent cold and cough and increase your lung function and also protect yourself from cold and cough this winter.
Prevention remedies: If you want to improve your lung function, following home remedies can be helpful
Power of Garlic – Crush 2 garlic cloves and leave it in the air to get oxidized for 1 minute. Consume this garlic with 1 teaspoon raw honey every morning. Raw garlic helps in removing mucous from the membrane, relax your airways and helps one breath better. It reduces lung infection.
Drink a cup of lung cleansing tea- To prepare this tea boil a cup of water, add 3-4 tulsi leaves, 1- inch grated ginger, 1 pinch black pepper or 3-4 peppercorns, 1-inch turmeric root or ½ teaspoon turmeric powder. Bring this to boil and after straining add 1 teaspoon raw honey or 1 teaspoon jaggery powder. Drink this tea 2 times a day.
Pranayama or Deep Breathing- It goes without saying the benefits of Pranayama and its ability to detox our lungs. Find a clean spot with fresh air, please note if air quality outside is bad, do pranayama or deep breathing inside your house. Take deep breath by counting 1,2,3 and 4 and hold your breath up to a count of 4, again count 1,2,3 and 4 and hold your breath and exhale with a count of 1,2,3 and 4. Repeat this exercise for 10-15 minutes every day. When we breathe deep, we increase oxygen flow into our cells and release carbon dioxide. In return our cells repair and we build our immunity.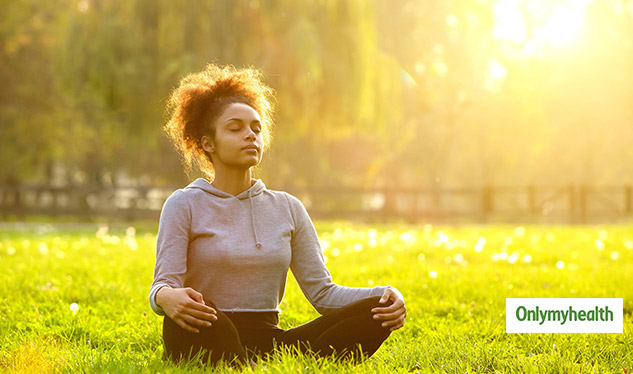 Drink 1 teaspoon ginger juice mixed with 1 teaspoon lemon juice and hot water with 1 teaspoon honey to prevent cough.
Gargle with warm water mix with 1 pinch turmeric powder and sea salt every morning to prevent sore throat.
During inflammation
If you have cold and cough a simple home remedy of applying yellow mustard oil to your chest will help relieve symptoms.
Steam inhalation – If you are suffering from runny nose or cough, it is always a good idea to take steam. Boil water in a large bowl and add few drops of peppermint oil. Cover your head and inhale. Do this for 10 minutes.
Benefits of Trikatu powder - You can make trikatu churna at home by mixing equal parts of long pepper, black pepper and dry ginger. Trikatu churna offers a one-shot herbal remedy for all sorts of Kapha aggravating disorders. This powder provides relief from respiratory disorders like bronchitis, COPD, cough and cold symptoms. It also helps in removing phlegm from the respiratory tract, provides relief from a sore throat, cough and congestion and eases breathing. The effective therapeutic dosage of Trikatu churnam may vary from person to person depending upon the age, severity, and condition of the patient. It is advised that you consult an ayurvedic doctor. Adults may consume ½ - 1 gram twice a day preferably after meals alongside lukewarm water or honey.
Licorice or mulethi – For people who suffer with Asthma mix 1/ teaspoon mulethi and ½ teaspoon grated ginger or dry ginger and boil in 1 cup water and sip through once a day. This will protect your lungs.
Avoid dairy products like cheese, yoghurt, milk and fried and heavy foods which can cause phelgm.
Please do not overdo or consume all home remedies mentioned above. Watch for your symptoms and discuss with your health practitioner before consuming above mentioned decoctions.
Read more articles on Mind & Body