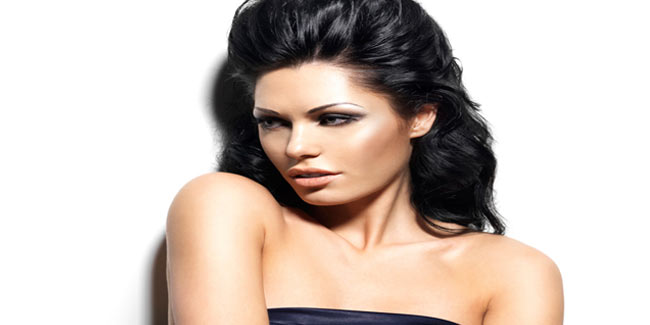 We want good skin but do not really take good care of it, most times taking wrong steps causing the quality of our skin to degrade. Know what goes wrong.
Perfect skin is everyone's dream; we like to own smooth and clear skin, devoid of marks and blackheads. This dream is often hindered with the help of wrong choices that we make for our skin, what are these wrong choices?


If you ask a dermatologist he or she will tell you that even the best quality skin would start to look bad if it has been mishandled in any way. The trouble is that even the most well informed among us end up making mistakes when it comes to skin care. Here let us take us a closer look at the top five skin mistakes we do.

Understanding Moisturizers
Most people are under the impression that moisturizers are always good, no matter what skin type they have, but this is not always true. Moisturizers help to plump your skin temporarily as they trap water in the cells. If you have oily or acne prone skin then your skin does not really need moisturizer as your skin begins to produce too much oil. Your skin needs moisturizer when it feels tight and dry, may be just certain areas of the face may benefit from moisturizer. Therefore, do not overdose on creams.


Use Sunscreen
We only seem to apply sunscreen when we go out to the beach or may be on an exceptionally sunny day, but sunscreen is important during other times too. You must use sunscreen whenever you go out from home, as ultraviolet radiation can cause damage to your skin every time you leave your house, shockingly even when you are in your car. The sun's rays penetrate deep into the skin thus damaging DNA, destroying collagen and depleting the outer layer of essential nutrients like vitamin A. Sun burns could put you at the risk of developing skin cancer.

Cleaning Regimen
If you are obsessed about cleaning your skin then you will certainly end up harming it. Cleansers are considered to be good, but there are some which do more harm than good, such as certain soaps. Soaps do take oil and dirt away from your body but some of the stronger ones leave the skin dry and itchy. Then to top it off if you are using harsh astringents and alcohol based cleansers then you can have successfully messed up your skin. Dermatologists recommend gentle, fragrance free cleansers instead, some of which don't contain soap at all.

Sleeping with Makeup On
Your makeup could be dangerous for your skin if you do not know how to use it, especially if you do not take it off before going to bed, it is of utmost importance. Makeup can trap dirt and oil and so it holds it against the skin overnight and clogs the pores, also makeup can contain ingredients that irritate the skin over time, we are sure all of us must have felt that irritation caused by makeup. The ingredients that irritate your skin actually impede your skin's regeneration. Hence, removing make up before going to bed is a healthy habit for your skin that you must practice at all cost. Also, cleaning the skin of makeup will allow your skin to much lighter and better.

Washing Face the Wrong Way
You should always wash your face the right way, do not rinse out your hair products and conditioner after washing face. Conditioners contain pore clogging isopropyl myristate and other hair products coconut oil, both of these could cause acne and could be harmful for the skin. Therefore, wash your hair and then finish by washing your face.

Read more articles on Skin Care