The rising cases of obesity are a big health risk in the world today. It creates lots of health problems, which are quite life-threatening for people who are prone to this escalating epidemic. It destroys the balance of life completely. They might be susceptible to diabetes, heart diseases, high blood pressure, hypertension and stroke to name a few. So, being overweight is not conducive to living a healthy life. But the question that shoots up as obesity continues to reduce the human population to rubble is how to put a brake on it. There has to be a way out!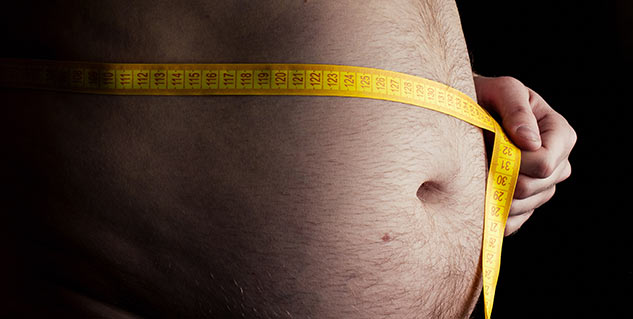 This is where the latest technique, known as "Bioenterics Intragastric Balloon" (BIB) comes in as an effective remedy to treat the patients who are severely overweight. You must be thinking how a balloon can help you loose your weight?
As a matter of fact, it does. The process involves inserting a soft silicone balloon into the stomach, filled with saline. After the insertion, the patients feel less hungry and full in no time when they take their foods. The balloon has to be removed after six months. As Dr. Sandeep Malhotra, a Bariatric surgeon at Artemis Health Sciences in Gurgaon said, "This method is quite beneficial in reducing weight gain where other means have failed and have not shown the required result. It is a minimally invasive practice introduced in India for the first time and it has its own role in treating the disease."
This disease could be a hereditary one but overall, it has grown into an epidemic because of our lifestyles which are contrary to being a normal weight person as we keep running after junk foods and live more a sedentary life than do any exercise at all. Dr. Sandeep added, "This technique brings forth a solution to your flawed lifestyle and thus delivers a way out of it by sticking to the healthy way of living. To loose weight, the patients must be committed to it. Otherwise, they might get into trouble. They might become malnourished. So we always try to analyse which candidate can be taken and which not."
Considering how it is being used widely to giving a good life to obese people, it has been categorised into three types of surgeries which are decided to be operated upon after checking out the severity of a person's weight. They are, Lap Band, Rou-en-y Gastric Bypass & Sleeve Gastrectomy. The great thing about these operations which are done laproscopically is that the patient doesn't need to spend long time in the hospital. He or she can be discharged within two days without any restriction on their foods. Katherine, aged 60, one of the patients from the UK who is currently going through treatment at this hospital weighed 94.6 Kg. She said, "I lost 5 kg in one week after going through this procedure.I feel more energetic and confident now."
Image: Shutterstock