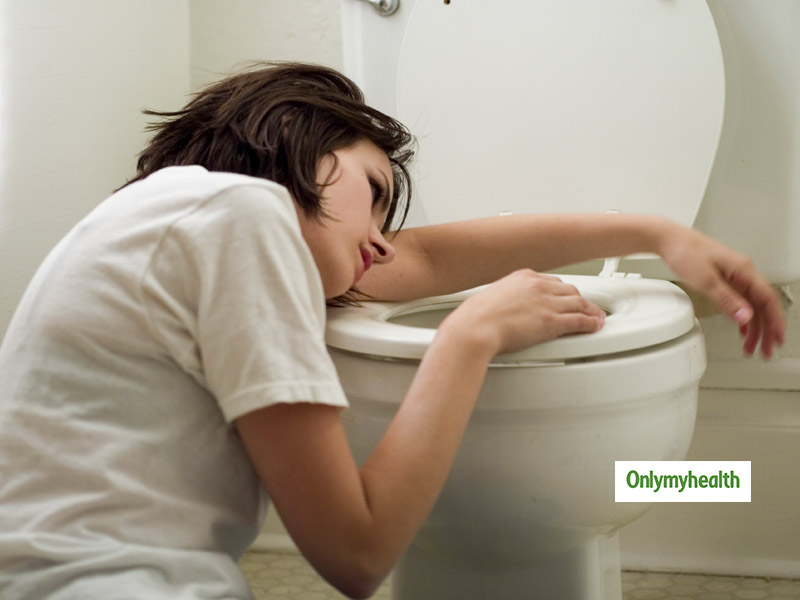 Rotavirus & Stomach Flu:Everything you need to know about the stomach flu and your child.
If your child suddenly complains of stomach pain and has an attack of Diarrhea and Vomiting, the first and the foremost thought that comes to your mind, is my child infected with "Stomach Flu"? It is an infection that causes inflammation and is an infection of the stomach and intestines. It is primarily caused by various bugs like Rotavirus which tends to peak in rainy and winter season. It is spread if your child has come into contact with various surfaces that have been contaminated. If you look closely at your child's hand, there are Petri of germs and various bacteria that cause infections and ailments.
Let's look at a few symptoms that can help us understand that the child is suffering from a stomach problem. Though Vomiting and Diarrhea are the main symptoms of Viral Gastroenteritis in addition to these, a child may have symptoms like:
severe stomach cramps
high -fever
headache
small red spots on face
decreased activity level
reduced appetite
increased sleep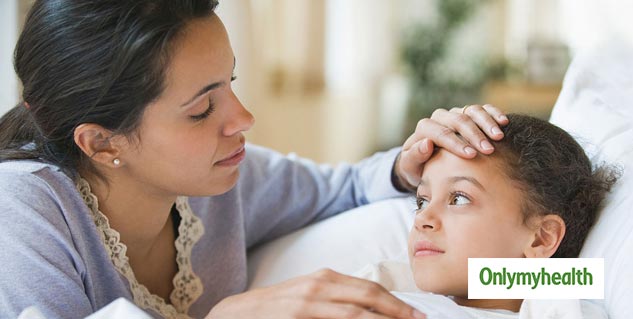 If you have an baby at home, it is important to look out for signs of dehydration, including the child becoming irritable and lethargic. Your child may also have:
a soft spot on the head
swollen cheeks or eyes
may not frequently wet-diaper or nappy
Generally, your child may show these symptoms in one to two days after catching the virus and they last up to about a week or two. The first few days tend to be worst for your child as:
Also read: Healthy Eating Habits For Kids: 5 Ways To Feed A Stubborn Child
they become very cranky
may cry loudly but without any tears
may not sleep
but preventive measures and timely treatment and vaccinations can help your child get through it. The first and foremost preventive measure, if your kid is old enough, should be taught to maintain their hygiene and to wash their hands properly. They should avoid eating stored and packaged foods.
Increase the intake of fluids
Due to the vomiting and diarrhea, a child's body loses more fluids, so it is of utmost importance that you keep your child hydrated. Parents should encourage their kids to drink fluids in small and frequent amounts. It will provide electrolytes needed for rehydration.
If your child is on breastfeeding!
Also Read: Intense Mood Swings In Kids Can Be An Alarming Sign
Then it is a simple and effective way to help prevent gastroenteritis. Infants on breastfed have lower rates of gastroenteritis as compared to formula-led infants. Extra precautionary measures should be taken for bottle-fed infants. Feeding-bottles should be properly sterilized and washed after every use.
Probiotics
They are naturally found in the body and promote the growth of good bacteria. It is present in foods and is mainly present in yogurt. Intake of yogurt can also help reduce diarrhea.
Starchy Food
Starchy foods like Banana, Rice, and Apple should be given as they help ease diarrhea and vomiting. Give properly cooked vegetables and chicken soup. Do not give your child fried, spicy and packaged food. They can increase stomach infection.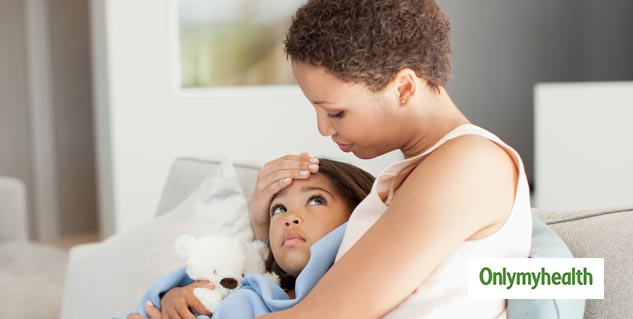 Avoid Pool Area
Parents should not allow their children to swim for some time if they have any of the symptoms as pool water can increase the risk of catching the infection.
Infant's diaper should be checked frequently for stools and should not be changed in any public area.
Vaccines
Timely Rotavirus vaccines and other antibacterial vaccines can help your child prevent Viral Gastroenteritis.
All the above prevention and remedies can help your child aid from the stomach bug and can make them a healthy and lively child.
(With inputs from Dr. Atish Laddad, Founder & Director at Docterz)
Read more on Children's Health