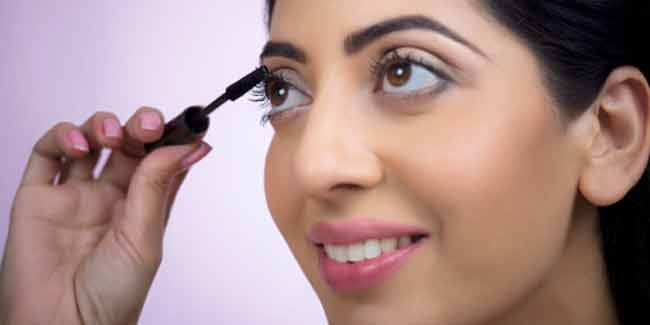 The skin around your eyes is highly fragile and therefore, demands proper nourishment and care. To enhance your facial features it is very essentail to have healthy looking eyes.
Your eyes are a mirror of your soul and remember that puffy tired eyes reflect an exhausted spirit. There are many factors which contribute to the weariness of your eyes. Be it lack of sleep or excess stress, it all shows in the eyes. Drooping eyelids, under eye dark circles and puffiness, these all make your eyes look tired and your face dull.
Apart from taking proper sleep and a healthy diet, here are some tips which will give those perfect looking doe-eyes and enhance your features.
Curl up your Lashes
Curl up your lashes with a curler to make your eyes look more open. For best results, push the eye lasher, once at lashline, once at the middle and once at the end. Apply mascara to make the effect stay for longer.
Add another Layer to your Eyeliner
Choose two different tones of eyeliners-one light and one vibrant- for your eyes. Use the dark liner first and then add another layer which is lighter and has a shimmery tone to it. This technique will make your eyes look brighter.
Use Nude Eyeliner for Lower Lashes
Go for nude eye liners to enhance your lower lashes. Make sure the liner is beige-y color and not too white. This will help reduce the redness in and around your eyes.
Create Your Own Eyebrows
To fight drooping eye lids, use a pencil and apply strokes to your brows. More lifted brows will withdraw attention from under eye darkness and puffiness around your eyes. Once you are done with the strokes, brush them with spoolie brush.
Apply Highlighter
To hide your dark circles completely, apply a shimmery highlighter under the eyes after you have applied the concealer. This technique will make the area bright and darkness free.
Apply Highlighting Shade
To brighten your eyes instantly, apply a single highlighting shade starting from your lashline till the brow. Apply white eyeliner to eliminate the redness around your eyes.
Use a Fine Eyeliner
When you have been up all night working or partying and need to look fresh for the next day's meeting, go for a fine eye liner.

The skin around your eyes is very delicate and if not taken proper care it can become puffy and dark. Try fighting such conditions by keeping yourself hydrated and having the right diet. But when you need to look fresh and get rid of all your eye problems instantly, apply these tricks which will work wonders for you.
Read more on Eye Makeup.
Image courtesy: Getty Images