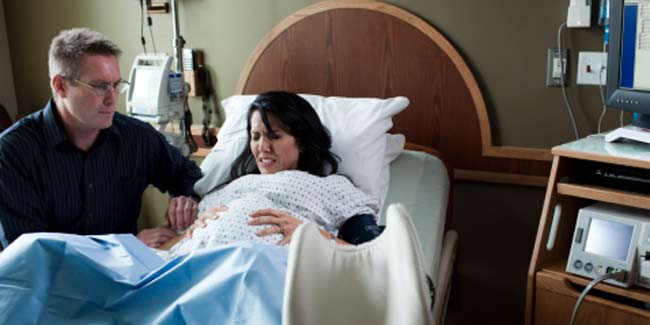 Preparing for labour and childbirth should start early in pregnancy and when the d-day arrives, you should be mentally and physically prepared to deal with the situation.
Preparing for labour and delivery should start early. Having proteins, complex carbohydrates found in fruits and vegetables, grains, beans and vitamins A and C rich foods from the beginning of pregnancy would help in making your delivery far easier. When the d-day comes after 40 weeks of gestation, you want to be mentally and physically prepared for delivery. The women who are going to have their first child are inclined to be more apprehensive and excited about what awaits them.

Guidelines to Prepare for Labour and Childbirth
Prepare Yourself Mentally
A childbirth class can help you in preparing for delivery. Apart from the back massages and rubs, sharing your experience with other moms-to-be is a great stress reliever. You need to infuse all positive thoughts about the coming big event of your life. You can either worry about it being the most painful experience of your life or affirm that you are tough enough to see it through. Most importantly, it would all be worth it after your delivery with your child in your arms.
Physical Preparation for Labour and Delivery
You need to be clear on some important questions when it comes to labour and delivery, such as whether you want a natural delivery or not, would you agree to have pain medication before trying an epidural, and the person you want in your delivery room. It is also important that you are aware of the four stages of labour and delivery. In the first stage, there is cervical dilation which lasts several hours at the end of which your cervix would have dilated to 10 inches. In the second stage, the foetus is voluntarily pushed down the birth canal by contractions, and in the third stage, delivery of placenta continues after the birth. Fourth stage which lasts for about an hour involves healing and mending of mother and getting acquainted with her mother.
Persons to Call When in Labour
A prudent thing to do would be to make a list of people to call as soon as you experience labour. You should carry this list with you to the hospital. Your partner can make the calls after delivery or even before if such a need arises.
Preparation for Baby at Home
After childbirth, your preparation would be incomplete if you have not already stacked up the necessary products to look after the baby. Right from installing baby seat in your vehicle to getting pram and infant caps at home, everything should be in readiness.
Image courtesy: Getty Images
Read more articles on Childbirth (Delivery).