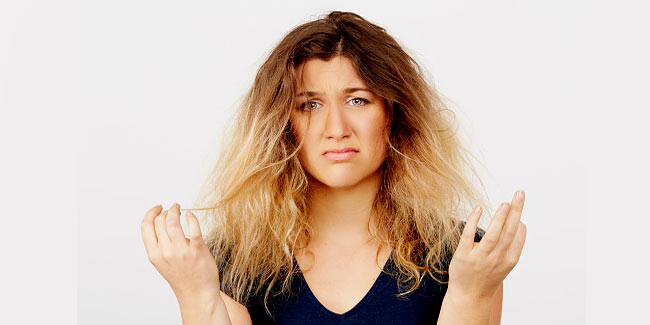 Just make sure you have access to the right kind of tips for dry and damaged hair that can provide sure results.
Managing dry and damaged hair could be quite a challenging task. The causes for hair damage and extreme dryness could be many, including usage of chemicals, excessive styling, lack of nourishment and so on. A completely well structured care regime should be in place for keeping your strands healthy and long-lasting. Just make sure you have access to the right kind of tips for dry and damaged hair that can provide sure results.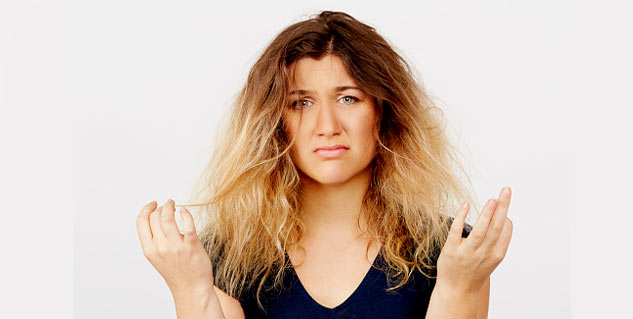 Tips for dry and damaged hair
Washing your hair will rob it of its natural moisturizers and nutrients quite easily. Therefore you need to wash it right. Make sure you use a shampoo that's rich in moisturizers and humectants. Always stick to a rich conditioner that can be left on, after washing and before styling. This will protect your strands considerably and prevent excessive drying.
Lack of protein supply could be one of the other major causes of dry and parched hair. Therefore, make sure you resort to a protein treatment program of the right intensity. Your trichologist would be the ideal person to guide you on this. Follow the instructions given for treating your hair strands in the right way. Make sure you follow it up with a moisturizing conditioner, as some protein treatments can actually stiffen your strands.
One of the most effective tips for dry and damaged hair management would be to use a heat activated conditioner. You can choose one that is well suited to your hair type. You should apply it, cover your scalp with a shower cap and blow dry for about half an hour. This will help in penetrating the moisturizing compound into the scalp, nourishing the hair roots in the process. Hence, dryness can be effectively combated through this procedure.
Avoid excessive blow drying and hot iron rollers as much as possible. Too much cosmetic drying would weaken the damaged strands furthermore.
An egg wash would be one of the most workable and highly effective tips for dry and damaged hair. You need to separate the egg whites, mix them with a little water and honey, and apply them on your strands. Leave for around 10 minutes or so and rinse off with a conditioning shampoo of your choice. This treatment would leave your hair soft and supple.

Although most of these home based remedies should do just fine for treating your dry and damaged hair strands, expert intervention should be sought in case the problem seems severe and unmanageable.
Image Source: Getty
Read more articles on healthy hair