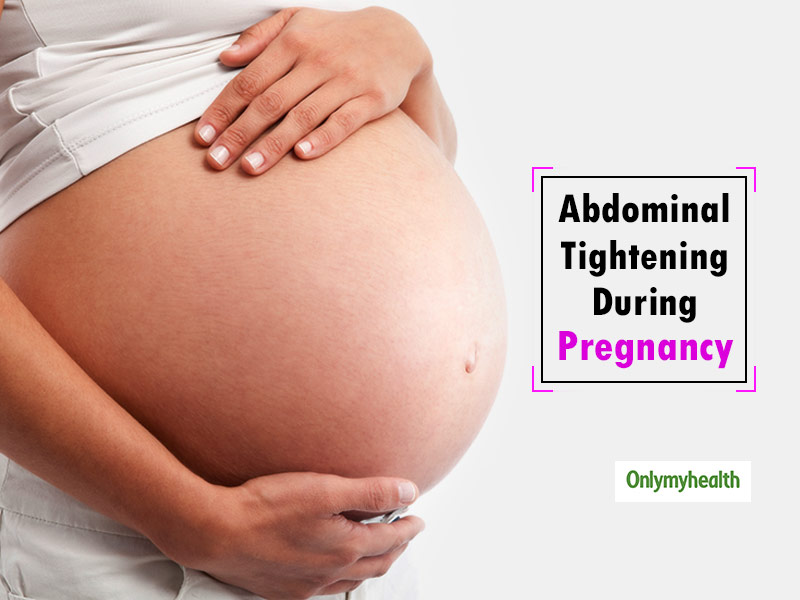 Pregnancy is a beautiful ohase in a woman's life but it comes with certain health issues like abdominal tightening. While this is common during pregnancy, here are a few things that you should know about this problem.
Pregnancy period is one of the most special times in a woman's life where she carried a little life in her womb. But this 9-month long period is not an easy ride. As her body undergoes a lot of changes, they tend to take a toll on your health. One such common problem that most of the expecting mothers face is abdominal tightening. This can be experienced in different stages of the pregnancy.
What Is Abdominal or Stomach Tightening During Pregnancy?
Stomach tightening is quite normal during pregnancy. Your abdomen may become stiff with the advancement in your pregnancy. Sometimes it may become hard as a rock and create discomfort.
Abdominal Tightening in the First Trimester
Stomach tightening during the early weeks of pregnancy could be due to any of the following reasons:
1. Gas or Constipation: Pregnant women do suffer gas or constipation in the first trimester. This might make your abdomen stiff.
2. Stretching: As your pregnancy advances, your stomach would grow as the foetus inside you is growing. Thus, this stretching may lead to stomach pain and tightness.
3. Miscarriage: If you suffer severe pain in the stomach along with stiffness then it might be a sign of miscarriage! You should also check out for other signs like spotting or bleeding, pain in the lower back part, the passing of fluid from the vagina. This is possible for women who are less than 20 weeks pregnant.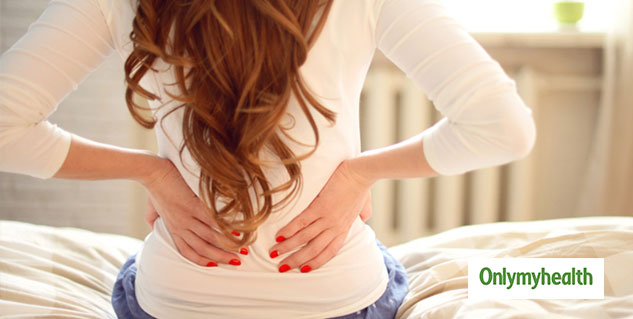 Also Read: 7 Foods That Cause Heartburn During Pregnancy
Abdominal Tightening in the Second Trimester
In the second trimester, women suffer a stabbing pain around the uterus which is called as 'round ligament pain'. You would experience these while bending down and sitting or standing for long periods.
Also, the other possible reason for abdominal tightening in the second trimester is Braxton-Hicks contractions. These contractions may start as you enter the fourth month. These may be slightly painful as they prepare your uterus for labor and delivery. These generally occur when you exercise.
Abdominal Tightening in the Third Trimester
The growing foetus inside the womb and its regular movements are responsible for stomach tightening during the last weeks of pregnancy. As your abdominal stretches, it would tighten your stomach. However, you must consult a doctor if the problem persists.
Also read: Pregnancy Diet: 6 Major Benefits Of Eating Spinach During Pregnancy To Mother And Child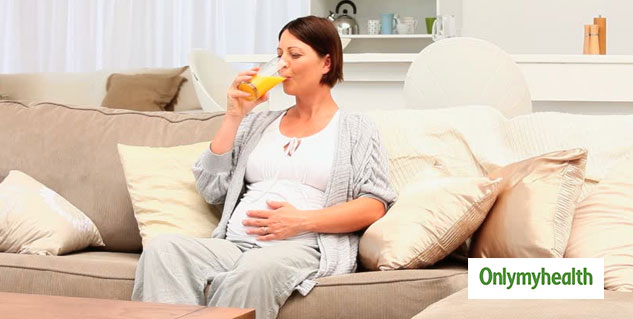 Home Remedies for Stomach Tightening
Here are some home remedies that you can try to ease stomach tightening during pregnancy.
Drink a lot of water to keep your body hydrated. You must also drink fresh fruit juices.
If you suffer contractions, change your sitting or standing position.
When you feel the abdominal pain, take a warm bath. Also, you can use a heating pad on the stomach for quick relaxation.
Keep your body moving but do not do heavy exercises.
These tips will certainly prove to be helpful in comforting the pain and stiffness for normal pain and tightening. However, it is advised to see a doctor if you suffer discomfort.
Read more on Women's Health