Does your child find it hard to focus on his studies? Helping your child with home work gets on your nerves? Has he been having epic meltdowns around school? Too many questions, but the problem revolves around the child experiencing learning disabilities.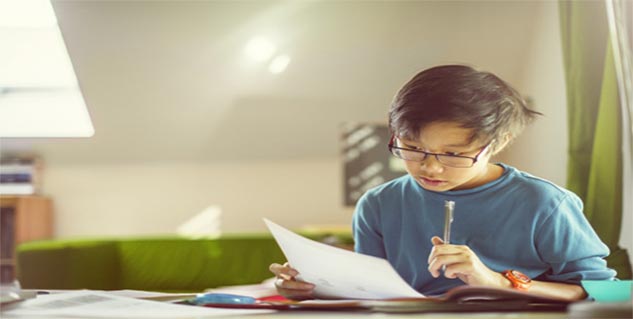 Since, we all have been there; we know for a fact that school work can be difficult. So, if your kid also finds it difficult there is nothing to worry about, however, if your kid find it a torture, it's probably more than difficult. May be there is something more than what meets the eye.


It could be a Nonverbal learning disability (NVLD). It is an under-the-radar perceptual difficulty that affects the way children process information.


The signs of NVLD often doesn't appear until middle or high school when work becomes more demanding. Longer essays, complicated math, chemical equations and other more intensive reading and writing assignments suddenly begin to turn a brilliant student into a moody and irritable person who is struggling to pass.


Here are 3 warning signs that tell if your child is struggling with an NVLD

Struggling in academics
According to experts if your child is struggling at school work, you will need academic solutions more than therapeutic ones. Children who have NVLD usually face social difficulties. But when it comes to school work, things begin to fall apart for them. Things may get back to normal during vacations but if you can't wait for school vacation, get your kid assessed for NVLD.

Finding it hard concentrating and completing work assignments
If your kid finds it really hard to focus on a particular subject or during all the classes, it is possible that he may be suffering from NVLD.

Erratic moods and fatigue
If your child gets irritated, anxious or depressed just after a day at school and is in a constant state of tension which affects their mood and energy level, he may have NVLD.
Image Source: Getty
Read more articles on Parenting