Our baby brother is adopted. Last week, I found him crying. On asking, he told us that a few kids at school mocked him for being adopted and for not having a real family. It took me about an hour to sooth my baby brother and to make him understand that he is a part of the family, just like me. He is a kid; I know how deep those kids have hurt him. For now, he seems fine but I fear that he might keep all of it buried in his heart and this single instance will somehow alter his personality and perception towards many things of life.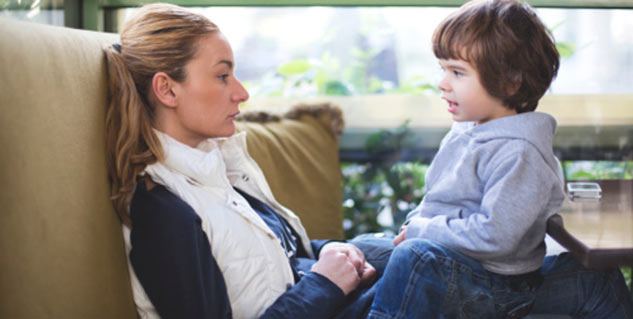 Now, what bugged me was the behaviour of those kids. Kids, no matter what age should be sensitive too towards certain issues. Yes, indeed you cannot expect kids to understand everything but a kid should have at least a minimal amount of sensitivity in them. How a kid can be sensitive? It's the job of parents to teach their kids to be sensitive, to be understanding and to be enough considerate that they don't hurt emotions and feelings of other kids.

It might sound too much to ask for from a kid but it is possible to teach kids become sensitive towards certain topics. Here are some tips to make your kids sensitive.
[Read: Know what not to say to an adopted child]
Inducing sensitivity towards people with disabilities
You might see a kid be very abrupt about someone with any physical or mental disability. They might just go up to them and ask them about their disability. This would not only hurt the other person but also reflect the level the level of sensitivity they have. On top of everything, kids are very much reluctant to befriend someone, who looks a bit different because of any disability. You should encourage your kids to befriend people with disabilities. You must tell your kids that the people with any disability are just like us and maybe better than us. Teach your kids to be nicer, to be kinder towards the kids, who are suffering any class of mental disability instead of making fun of them, which is another common scenario.
Inducing sensitivity towards adopted kids or kids with single parent
Parents must teach their kids about different types of family. What happened with my brother was one of such cases, where those kids did not know anything about adopted kids. It was not their fault. Parents should take out time and talk to their kids about different types of families, where they can tell them about families of single parent, adopted kids, joint families and so on.
[Read: How to Handle Five of the Most Common Childhood Traumas]
Inducing sensitivity towards people from other section of society
You will often find kids making fun of kids with a financially weak family background. You need to teach your kids that clothes and shoes do not define a human. Teach them about humanity, tell them that there is no poor or rich, everyone is same. Also, teach them about religions. Teach them that there is no other religion, other than humanity.

Your kid is what you teach them. Better teach them become good citizen and a human first. And in the process you will teach them to be sensitive.
Image: Getty
Read more articles in parenting.
For more such stories, Download Onlymyhealth App.