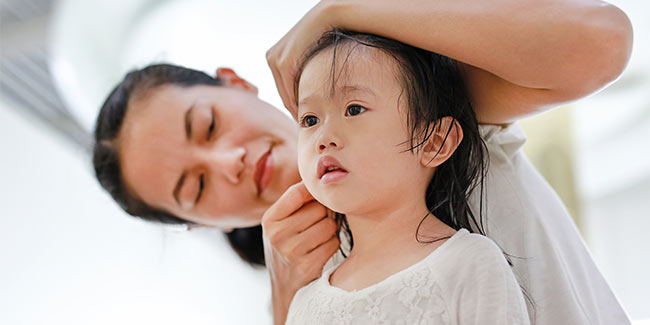 If you are still poking your little one's ear with those bobby pins, stop! You don't want them to turn deaf. Here is a simpler way. Have a look!
Ear cleaning is already a very difficult process and when it comes to kids, the task becomes double the trouble. Kids are too restless, which makes it a bit too difficult to clean their ears. Many a time people use bobby pins or other objects to extract dirt from children's ears, which is a very dangerous thing to do as it can cause permanent damage to their ears.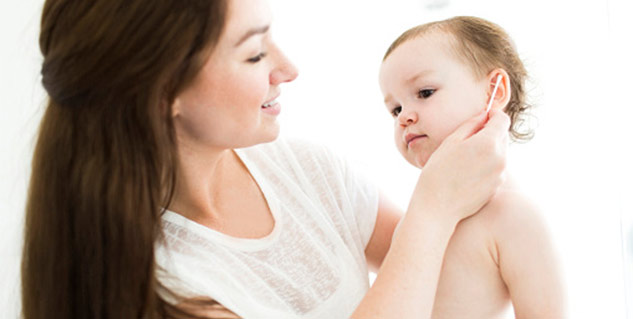 Kids are jumpy, they jump around, they are playful, and you cannot just hold them in one place and poke their ears with sharp objects. You require a method that can clean the ears in the safest way possible because when you try to clean your kid's ear with sharp objects, you risk your kid's auditory canal, you don't want to hurt your kid's ear and cause some sort of permanent.

Here are some ways you can clean your kid's ear without hurting it.
Saline water
Take a small spoon of salt and mix it in warm water. Take a dropper, tilt your head to one side and drop two to three drops into your kid's ear. Let the saline water do its job, and then tilt his/her head to other side to drain out the saline water. Repeat it with other ear.
Baby oil
Put one or two drops of baby oil in your kid's ear while they sleep at night. Let the oil settle in the ear, you can use a cotton swab to block the oil in the ear. This will soften the wax and while you give your kid a bath, just give a light rinse to the ear.
Glycerin
Just like baby oil, you can put a few drops of glycerin in your kid's ear before going to bed. It will soften the wax just like baby oil and you can just give a light rinse to the ear.
Warm Water
You can pour little warm water in but the water should not be too hot or should not stay too long in the ear. Just a few seconds are enough. Then, drain it out.
Image: Getty
Read more in Mind and Body.
For more such stories, Download Onlymyhealth App.