"Don't you worry, don't you worry, child.
See heaven's got a plan for you.
Don't you worry, don't you worry now."

The above lines are beautiful, aren't they? I dedicate these lines to all people those people who are going through a bad patch of time (Breakup phase). Break ups are never easy; they tear you apart from inside. The person that you loved more than anything in the world, the person that was always there is suddenly not there anymore. Yes, a not-so-easy thought to digest.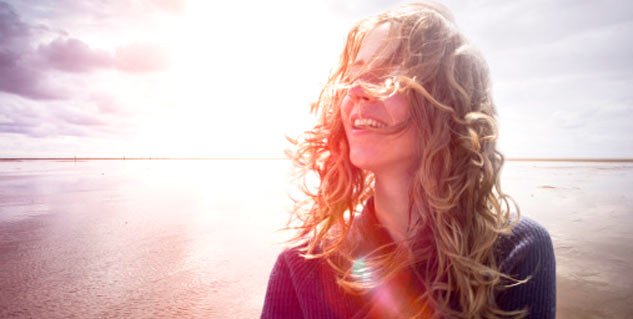 However, even breakups have their own bestowment upon us. They transform us; they make us a better person. Yes, breakups sometimes help us to grow as a person. How? Let me tell you my story, my fall and my rise after my break up. I was with a guy for around 6 years. There were highs higher than cloud 9 and then there were lows lower than a bottom-less pit.Then a time came when it was an impossible task to tolerate each other. The love was not there anymore, just misunderstandings, fights, despair and constant tiffs. And then one day, he left. He decided to call it off.

I was devastated; I took it as the end of the world. I cried, cried for hours. The person that I always imagined my world with was suddenly not there anymore. I struggled every day to get back to my normal self, to my normal routine but nothing worked.

However with time, he faded away from my memory. Things started getting back to normal, I again started smiling and enjoying life. After this emotional tornado passed, the thing that I realized was my changed perception about things, about people. I felt like a better person from within. My decisions, my perceptions about situations/people/things have become more compassionate and wiser.

Yes, my breakup turned me into a better person. I'm sharing my own story and I know if not all, few people will relate. This is how a break up made me better person.
You start empathizing more after the heartbreak
I knew how it felt to be heartbroken, I knew how it felt to be left alone, I knew how it felt to be taken for granted. When you see someone else rowing the same boat as yours, you connect instantly. You empathize, you know how they feel.
You become a healer after your breakup
The moment you spot another person going through the similar trauma as you did, you tend to go ahead and help them. You were broken and you know how it feels to be broken, so you don't want anyone else to go through the same pain. And the best part, you went through the similar things and you know the way to get over it.
You no more fall in love but rise
You no more fall in love, might sound strange but it is true to the core. You start valuing yourself; you don't jumping head first into a relationship. You don't let anyone belittle you; you know that you and your life are equally important as the other person. You finally have realized your own worth and are not blinded in love.
You no more chase love and let it come to you
You have understood that you cannot run behind everything, the chase has to be ended. You learn that if something is not meant to happen, it won't and there's no point in beating yourself up for it.
You are not dependant on anyone
You finally have realized that the only person that can bring you happiness is you yourself. You are not dependant on anyone for your happiness.
Image: Getty
Read more articles in Sex & Relationships.