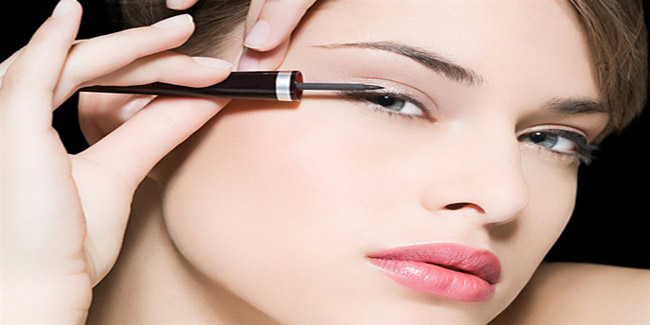 Your eyeliner may look best on the inside of the lash, but it also gets a little dangerous when applied on the inner rim. It will also wear off sooner, ruining your perfect look.
The perfect look may not be easy to get but it is also not impossible. However it demands a lot of sincerity and a lot of effort. Even a single mistake can completely ruin your look, especially when that mistake appears right on the most beautiful part of your body, the eyes. Yes, an incorrectly put eyeliner can make your makeup look bad. But, there is more to that. If you apply eyeliner incorrectly, it can even affect your vision.




According to a recently published study in the journal Eye and Contact Lens when you apply the eyeliner on the inside of your lash line, the makeup may wear off faster, affect your vision, and even lead to icky eye disease. During the research, the researchers used a glittery eyeliner pencil to apply liner either on the inside or outside of the lash lines of three women on two separate occasions.

The researchers observed that the eyeliner applied to the inner lash lines wore off quickly. Not only that; around 30 percent more glitter moved into the eye when the eyeliner was applied to the inner eye. Because the eyeliner particles that flake or slide off your eyes get all up in your tear film, the results suggest that applying eyeliner on the inside of the inner-rim may be harmful for women, especially for those who wear contacts or have dry or sensitive eyes. Even if it doesn't harm your eyes, applying eyeliner on the inner rim doesn't solve your purpose of long lasting makeup, since it will wear off quickly.


The researchers found that in the best-case scenarios, the eyeliner bind to your contact lenses, or temporarily blur your vision and cause discomfort. However, in the worst-case scenarios, it may cause an eye infection which may even lead to loss of vision. If the eyeliner carries bacteria, it is bound to harm your eyes.

If you just cannot imagine your perfect look without an eyeliner on the inner rim, at least save it for only the special occasions. Apply only as much as you need. The more eyeliner on your inner rim, the more it would wear off and enter your eyes, risking your vision. Also sharpen the tip of the eye liner every time before applying it to reduce the risk of bacteria. Start applying the eyeliner on the outer rim more often instead of the inner rim.
Image Courtesy: Getty
Read more articles on Eye Makeup