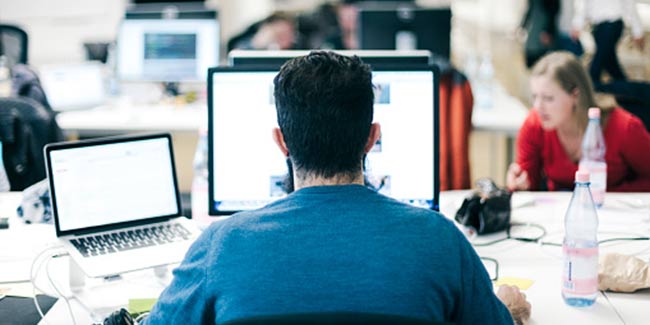 When you are on internet, looking for an answer for your certain sexual health query can be trouble some. There are things that you need to keep in mind while educating yourself about sex
I still remember the day when my 9th standard teacher suddenly started sweating and looked really nervous when the chapter he was supposed to cover was about "Sexual Health". He surely wasn't comfortable and skipped that chapter saying, "We'll cover it next week." Weeks passed and we were graduated to tenth standard without covering anything from that particular chapter.
I learned that sexual and reproductive health is rather a subject that people cannot talk about, not candidly at least. Such subjects are somewhat taboo to talk about. People don't understand that topics such as sexual and reproductive health are important, more and more people should have awareness about such subjects.
I was born in 80's and grew up in the 90's, when even talking about sex was a taboo. And I heartily thank god for the curiosity he endowed me with, I turned towards internet but soon I realized that even internet cannot help you, when you need answers for certain significant sexual queries.
[Read: Can Obesity cause Sex Problems in Men?]
When you are on internet, looking for an answer for your certain sexual health query, you face troubles such as search terms because people try with different search terms, the results are vast and all the search results do not match your requirements, you don't know what you are looking for and so on.
If you too are going through similar dilemmas, you can try out these four tips.
Understand that your body and needs are unique
Learning about sex education online is a task in itself. You cannot expect accurate answer for your sexual concern. Plus, while surfing on internet you might find a numerous case studies and you will try to relate with them but you need to understand the fact that whatever your query is, your solution will always be based on your own sexual health.
[Read: Kamasutra positions that you can try with your partner]
If you have a serious health concern, it is better to ask on forums rather than relating to case studies of other people. If you are asking a generic question, you might get answer closer to what you are looking for but if you are looking for an answer concerning your own sexual health then forums, where some doctors can help you should be apt.
Your queries should not make you feel ashamed
There are times when sexual queries make you feel ashamed while this should not be the case. When you have a query, you do not have to be ashamed. You know your body and you know all of its concern, you need answers and that's it.
Go for validations
While looking for an answer on internet, the most common problem is that internet floods you with search results but you should be smart enough to know that you have to go for the authentic answers. Now, how are you supposed to know whether an answer is authentic or not? You look for evidence, validations and proof backing the answers.
Image: Getty
Read more articles in Sex & Relationships.
For more such stories, Download Onlymyhealth app.