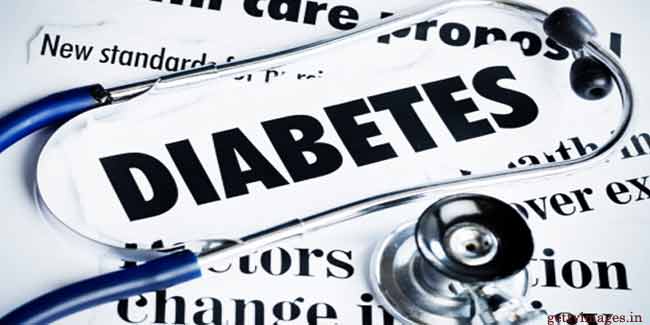 If you have type 2 diabetes, you will be advised to look after your health carefully.
Diabetes is a long-term condition that can cause many health problems (such as damaged blood vessels, nerves and organs) if left untreated.


According to diabetes.co.uk, over 30 million have now been diagnosed with diabetes in India and it is estimated that the actual number of diabetics in India is around 40 million.

Type 2 diabetes is a lifelong condition which occurs when the body doesn't produce enough insulin to function properly or the body's cells don't react to insulin, known as insulin resistance. If you have type 2 diabetes, you must look after your health. Management of diabetes minimises the risk of developing complications.

# Regular checkups: Type 2 diabetes is a long-term condition; you have to be in regular contact with your health care professional for its management. The more your doctor knows about your condition, the more they can help you. He/she will need to check your eyes, feet and nerves regularly as the condition is likely to affect these parts the most.

# Healthy eating: You don't need to eat a specific diet if you have type 2 diabetes. But, healthy eating is a must for a diabetic. Health experts recommend eating a diet high in fibre, fruits and vegetables and low in fat, salt and sugar for diabetes patients. Certain foods may affect diabetics, so it is important to know what to eat and when to get the right amount of glucose for the insulin you are taking. Consult your doctor or diabetes dietician to help you with dietary planning.

# Regular exercise: If you are a diabetic, it is very important to exercise regularly or get involved in physical activities. Physical activity helps lower blood glucose level and keeps it manageable. Aim for at least 30 minutes of moderate-intensity activity (such as cycling and brisk walking). As exercise will affect your blood glucose level, it is advised to speak to your doctor before starting a new activity.

# Do not smoke: Diabetics are at greater risk of developing a cardiovascular disease (CVDs) such as heart attack or stroke. Smoking increases this risk further besides aggravating your risk of other serious smoking-related conditions such as lung cancer.

# Limit alcohol: Alcohol can cause either high or low blood glucose levels (hyperglycaemia or hypoglycaemia respectivelt). Moreover, alcoholic beverages may also affect your ability to carry out insulin treatment or blood glucose monitoring. A diabetic must limit alcohol. Never drink alcohol on an empty stomach.

# Keeping well: It is important that a diabetic gets flu jab to protect against flu (influenza). A pneumococcal vaccination protects patients against a serious chest infection called pneumococcal pneumonia.

Self-care is vital for well-being of any individuals, more important in diabetes though. It comprises things you do each day to stay fit, maintain good physical and mental health, prevent illness and deal with long-term conditions. People living with diabetes can benefit enormously with self care and have a better quality of life.




Read more articles on Diabetes.