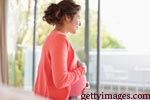 Many women take the last phase of pregnancy as a suffering. All you need to do is relax and prepare yourself to welcome your little one! Try yoga to stay calm.
Each day of overdue pregnancy can feel very long. With each day that passes by, your desire to meet your baby becomes stronger. So, have you thought of spending all the time you have until your baby comes out by counting every second or making every second worthwhile? We have assorted some suggestions that must be done when you are overdue.

Take Rest

If you are pregnant, you need to take extra rest and this need increases when you are overdue.

Keep yourself busy

There is no point sitting and waiting for labour to begin. Observing every little contraction and twinge will only leave you feeling crazy. If your health permits you, try to keep yourself busy. For instance, you can:
make dinner plans.
get pedicure.
watch a movie.
pick out a baby book.
get a new hair cut.
if you have kids, spend time with them.
hang on a pregnancy forum of your choice.
Try Knitting, crocheting or pursuing any other hobby of yours.


Talk to your doctor

If you are overdue, you must be in frequent contact with your doctor. Consult your doctor and decide whether you are willing to have labour induction or have enough patience and health to wait and watch. To keep a track of your's and baby's health, your doctor may ask you to have a biophysical profile or non stress test done twice a week.

Everyone has suggestions for a woman in overdue pregnancy. Some will say that waiting is the best approach while others will confuse you about natural and medical labour inducers. If you decide to try labour inducers, opt for natural inducers such as pineapple, eggplant and cinnamon tea, but it is important to understand that pregnancy is unique and therefore, cannot work by similar set of rules, especially if the rules are not from an expert. Therefore, make sure that before trying any tip or trick suggested by others, consult your midwife or doctor first.

Try yoga and Meditation

Yoga and meditation are the best ways to relax and stay calm for an overdue pregnant woman. For best experience, you can get enrolled in yoga classes that are specially planned for pregnant women.