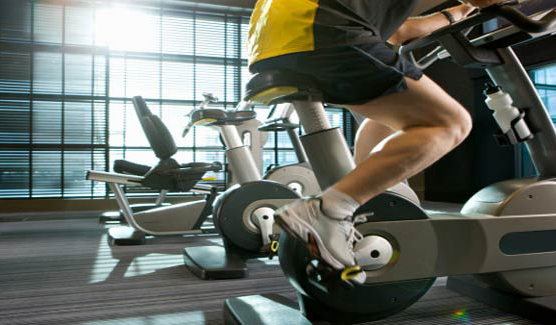 A stationary bicycle can provide an excellent workout. Here are some things to know about indoor cycling to make working out easy.
Cycling is a great workout. If you love cycling, but don't like to ride outside, indoor cycling could be a good substitute. Besides giving your legs a serious workout, indoor cycling can help you fight the bulge, tone up muscles, render cardiovascular benefits and boost muscle endurance.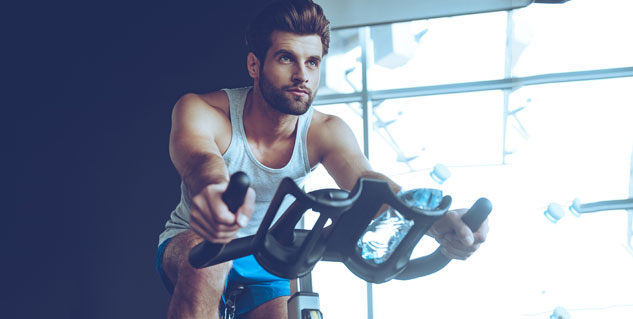 Image Source: Shutterstock
However, it is also one of the most confusing exercises owing to the technicalities. Here's what you should know about indoor cycling.
Pick a comfy seat
It is of utmost importance to choose a seat that gives you comfort when you ride. If the seat brings you a lot of discomforts, change it. Only with comfort can you focus on your workout goal.
Dress not to impress but to work out
Shorts or baggy sweats are not a good choice of clothes when it comes to indoor cycling. Go for comfort with padded bike shorts.
Make adjustments to the ride
When you pedal, your knees should be aligned with your toes. You might have to adjust the seat's height to make it right. Also, the distance between the seat and the handlebars should be adjusted to get the best out of cycling. Make sure your forearm fits between the seat and handlebars; this is the ideal distance. The height of the handlebar should be adjusted if you feel a strain on your lower back. If cycling is causing you back, neck, or shoulder pain, lift it a little higher and push it slightly forward.
Be confident
You have to be confident to get the best out of indoor cycling. Don't get distracted by the presence of others if you work out in a big group or if you have your family around. Listen to fast-paced music and ride in sync with the music.
Pull up more often
There has to be a balance between pull up and pull down. Beginners should focus more on pull up than pull down, as the former helps one gain more power and enhances the RPMs (revolutions per minute).
Other important things
You should keep a towel ready before doing exercises. Eat a small snack before doing exercises to give yourself more energy during your workout. Also, make sure to drink a lot of water.

Image Source: Getty