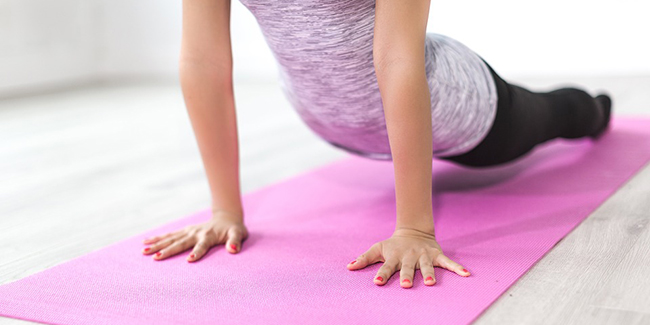 Yoga is an effective treatment for your frequently unbearable lower back pain, causing trouble in routine life.
An aching back can bring your life to a standstill and with our sedentary lifestyle it has become a common problem. Wrong postures, lack of moderate activity, prolonged hours at the desk and negligence towards a healthy diet are all blamed for lower back pain. But, are these problems going to improve in the near future? Chances are slim, indeed. Try yoga to improve your physical state, but do not forget to take advice from a yoga trainer before proceeding. Check out some simple yoga asanas/exercises to bring relief to your aching back.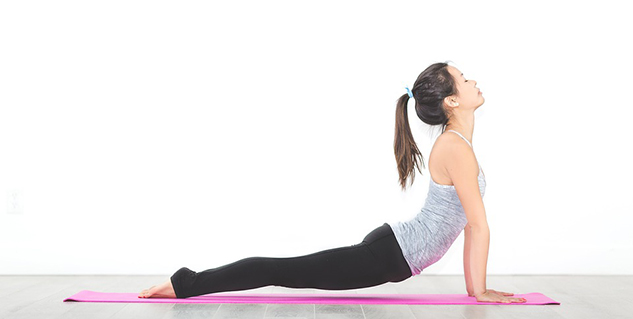 Bhujangasana
Also known as cobra pose, this yoga asana relieves lower back pain and increases flexibility. Here's how you do it right.
Lie flat on your stomach on the surface while keeping your hands at the same level of your chest.
Make sure your elbows point upwards.
Now inhale slowly and deeply while raising your upper above the ground with the support of your palms.
Your back will be arched and the body will be lifted from the abdomen.
Hoist your head as much as possible for you.
Hold your breath and the pose while counting to ten.
Now lower your body slowly while exhaling and returning to the original pose.
Repeat two sets (five repetitions each) and gradually, you would be able to increase the count of holding the pose.
Brahma mudra
It is a breathing exercise which involves rotating your head to ease your lower back ache. Follow the below steps to perform this yoga exercise.
Sit on a flat surface in the basic lotus pose with your back and neck straight. (Lotus pose: Crossed-leg meditative pose in which the feet are placed on the opposite thighs.)
Do not slouch and rest both your hands on the thighs.
Now slowly turn your head to left as you inhale deeply. Hold your breath in the same direction.
Then slowly turn your head to the other side while holding your breath to count of ten.
Do not stiff your neck and turn your head as far as you can without dropping your face.
Exhale air when returning to the initial position.
You can repeat the same practice in the upward and the downward directions.
You will feel your back muscles stretching and relaxing.
Repeat the yoga asana for a few times.
Supta hasta padangushtasana
It is a perfect spinal exercise for those who have a sedentary lifestyle as it gives a strong transverse twist to the spine relieving the discomfort. Here are the steps to do it correctly.
Lie on your back with your arms spread on either side of the body as you inhale.
While exhaling, stretch your right leg towards the right..
Inhale again while holding your big toe of the right foot with your right hand.
Repeat the entire exercise sequence with your left side.
Although the above explained yoga exercises for lower back pain are effective but keep in mind that every individual has a separate and unique need, it is advised to take the help from a trained yoga instructor. Also, seek advice of your doctor before you subject your body to any sort of physical exercise when in pain.
Image: Pixabay