Who does not want soft and silky hair? The kind of hair that is shown in the hair care products is what we all wish for but the harsh and cold breeze of winter has done the job of drying our tresses quite well and now, when summers are already on its way, the condition of our hair isn't going to improve much. Blame it on the quality of water, the dust, harsh sunrays and the kind of diet that we take, our hair has lost its natural sheen and softness.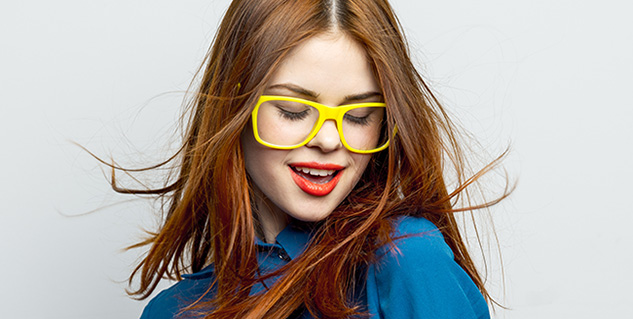 What can we do to regain it? There are plenty of hair care products that are available in the market, claiming to give you healthy, soft and lustrous hair but when it is about your precious hair, you should never just anything random. Instead of it, you should just go for something natural.


What if we told you that there are many natural ways to get soft and silky hair in just one week? Don't believe us?


These DIY natural treatments will give you soft, shiny and silky hair in just one week.
Hot oil treatment

Take some oil. You can take any oil like coconut oil, almond oil, castor oil or olive oil. Heat this oil in a pan. Do not burn it, just heat it a little bit. Then let the oil cool a bit. Massage it on your scalp while it is still warm. Massage it gently on the roots and then wear a plastic shower cap on your head. Leave it overnight and then wash it the other day with some warm water.
Hot oil spa

Just follow the 'hot oil treatment' just when you are done with the massage, take some steam for 30 minutes then wash off with a mild shampoo. Do it just twice a week to get soft and silky hair.
Apple cider vinegar

After washing your hair, take a small amount of apple cider vinegar and mix it with some water. Use it as an after wash conditioner. Do it every time you shampoo your hair.
Egg white and olive oil


Take egg whites of two eggs, add a 2 tbsp of olive oil in it, and mix it well. Apply it on your scalp till the ends of your hair. Leave it for 40 minutes and then wash off with some warm water and a mild shampoo to get softer and silkier hair.
Aloe Vera and lemon

Take some Aloe Vera gel and mix some lemon juice in it. Massage the mixture gently on your scalp and hair tips. Keep it for about two hours and then wash off with a mild shampoo and some warm water. This not will give you soft hair but will also heal an itchy scalp.
Curd and castor oil

This will give you relief from split ends along with boosting hair growth. Take some hung curd, whisk it. Add 3 tbsp castor oil and then whisk it again. Apply on your scalp and leave it for 45 minutes. Wash off with a mild shampoo and warm water.
Image: Shutterstock
Read more articles Beauty & Personal Care.
For more such stories, Download Onlymyhealth App.