Do you get a proper amount of sleep every day? Do you exercise every day? If you nodded your head as a yes, you must be in utter confusion as to why you still end up waking tired and feeling the same all day around. Don't mistake the combination of only these two things for building energy within you. There are things you do and don't do which too contribute towards your fatigue.Here are some of the most common causes you need to know about and take care of them. Give yourself a month or so to adjust these things in your lifestyle and then measure your improvement level.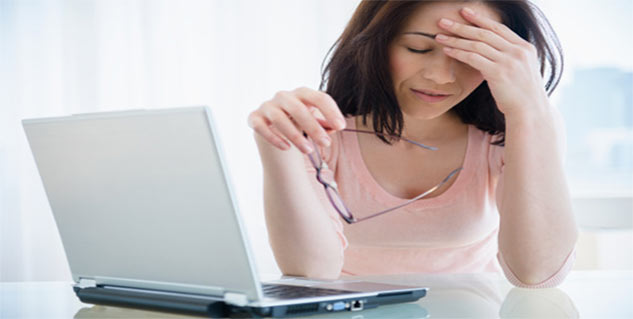 You don't drink sufficient amount of water
Even a slight amount of dehydration can reduce the blood volume which in turn thickens the blood. This makes your heart pump less efficiently which decreases the speed at which oxygen reaches your organs. So ensure to drink enough water every day. There are numerous ways in which you can remind yourself for drinking water every hour. You can set up alarms on your phone, make use of drinking water apps, keep a water bottle on your desk, post sticky notes on your working station and more.
You skip breakfast
Struggling to get out of your bed every day on time is a painful process. When you finally manage to leave your bed, you are caught in the hustle and bustle of getting out of home on time. To squeeze in a little more time for some other activity, you compromise on one of the most important things in life i.e. Breakfast. When you skip breakfast, you don't just invite constant hungry pangs throughout the day but also cause a drop in your energy levels and metabolism rate. Good breakfast options are poha, idli, eggs with two slices of whole wheat toast and a bowl of oatmeal.
You only have 3 meals a day
Do you know that people even on weight loss diet these days have somewhat around 7 meals a day? Yes! You read it right! Gone are those fad days when most people assumed that not eating would make them lose weight. Having 7-8 meals a day is the best way to be on a healthy diet and do a favor to your body. Apart from 3 main meals, consume small meals such as fruits, nutritional snacks, soups, etc. every 2-2.5 hours to keep you tummy full and not fall victim to constant hunger snacking. This also keeps your metabolism rate in check and as a result, your energy levels too. Shop for these small meals options online using netmeds coupons to get discounts on them too.
You break your sleep cycle on weekends
Read about the secrets of super productive people and you will come to know that they follow the regular sleep cycle even on weekends. When you return home late on a Saturday night from party, you keep sleeping in late on Sunday mornings. This means getting difficulty in sleeping on Sunday night which directly translates to waking up feeling tired on Monday because you couldn't get sufficient amount of sleep on Sunday. The easiest way to combat this is by waking up on regular time on Sunday and then going for a power nap in afternoon to recharge yourself. You can even purchase a sleeping mask using nearbuy coupons present on CashKaro and put yourself to a good night's sleep.
Catastrophizing
Are you someone who makes the present situations worse for yourself by over-thinking every little detail? If you consider yourself an expert at that, you need to stop doing it. Thinking about the same situation time and again will become mentally pressurizing. This will make you extremely tired. Take charge of this situation else it will ruin your way of living. When you find yourself caught in such a situation, it's best that you find means to ward off your attention like meditating, listening to songs, talking to someone, exercising or anything that interests you. You need to stop making mountains out of mole hills.

Fit these simple things into your lifestyle and see changes happening for the good!
Image source: Getty
Read More articles on Mind and body