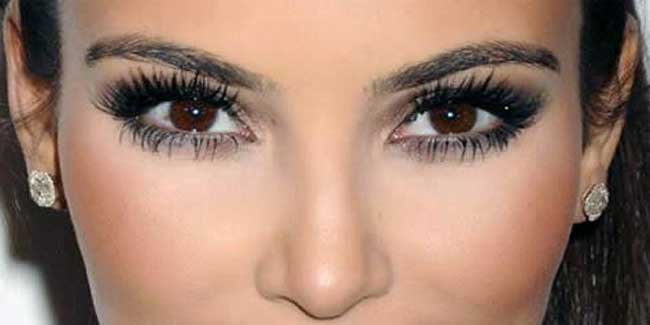 Not everyone is good with eye makeup and women with protruding eyes struggle all the way more to balance the projection of their eyes. Here we have brought to you three ultimate makeup hacks for protruding eyes.
Protruding eyes can be tricky to put makeup on. But, there are several eye makeup looks- simple, causal, dramatic or two-swipes-of-mascara eyes that can accentuate your protruding eyes in no time while keeping them natural-looking.

Here are some quick and easy makeup tricks to master three different beauty looks for protruding eyes.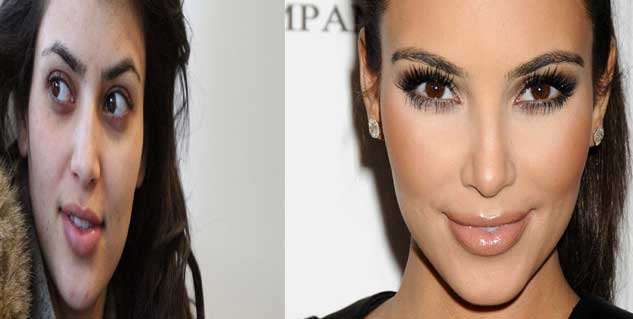 For the day
A casual eye makeup makes a statement without screaming and you can create one by following these steps:
Apply a long-wear eye concealer and follow by applying liquid eyeliner from the corners of your eyes all the way to the outside. Next, dust on some of a pale, peach eyeshadow and highlight the inner corners of your lower lashline with a soft pink eye pencil.

Now, apply a thick line of black eyeshadow along the crease of your upper eye lid. Make sure not to go overboard with it. If you have brown eyes, you could also go with a dark brown eye shadow or some other darker shade to go along with your round eyes.

To enhance the shape of your eyes, blend the eye shadow properly, especially in the middle. Finish the look with black volumizing mascara for those super dramatic lashes. Just dab on some concealer and loose powder on your face and you're all set to go for the day.

At office
Think Kim Kardashian's well-defined eyes paired with flawless, dewy skin. That's what you've to aim for. For those large, deep-set eyes, start with a brightening concealer under the eyes to camouflage dark circles, if you have any.

Follow it up with a waterproof black kohl liner applied on the upper and lower lash lines. For a dominant effect, line the kohl from one corner of the eye to the other.

Wiggle many coats of mascara to make your eyes look open and alive. Contour your face by applying a bit of bronze into the hollows of your cheeks and forehead. Blend this throughout.

Don't forget to top your cheekbones with a light rosy blush for a gentle hint of colour.

For the night out
Add a hint of sultry to your look by pairing up a vintage ensemble with dramatic makeup. Black and grey is the classic high-glamour team and so you can use these colours in your eye makeup for the night out. Apply a shimmery grey shadow in rich and warm tones all over your lids and the inner crease line. Use black on the outer eye lids.

Now, line your eyes with the flick of a liquid eye liner. Boost your eye lashes with double coats of volumizing mascara.

For a natural yet defined look for your face, smoothen a lightweight liquid powder formula all over the skin with a foundation brush.
Hope all these tricks make it easier to dress those eyes with minimal effort. If you've some other tricks up your sleeve, do share with us by commenting below.

Image Source: Blogspot/ New in/ Getty

Read more articles on Eye Makeup.