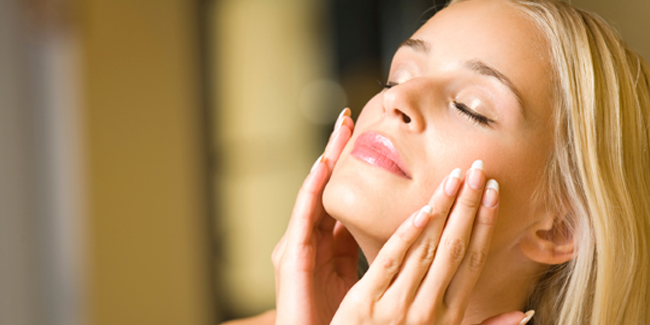 Here is the truth about facial skin care products that you must know in order to protect skin from harmful ingredients. Beware for your skin is at stake.
Your skin is an impression of your health. More and more people have become aware of the importance of skin care over time, and are actively seeking information and products. You can invest in the endless brands of toners, cleansers, sunscreens, anti-wrinkle creams, dark circle removing creams, astringents, facial creams, moisturisers, exfoliators and cleansers for better skin. The products we use for skin care may be harming us irreparably, and we don't even know it.
Here is the truth about facial skin care products that you must know in order to protect skin from harmful ingredients.

Soaps and cleansers: Bar soaps with sodium lauryl sulfate can be too harsh on your face, to irritate and dry it. To prevent dryness, soaps with ingredients such as glycerine and plant-based oils should be chosen. Liquid facial cleansers could also be harsh on facial skin. It is advised to use liquid facial cleanser that has ceramides and lipids, to help skin retain moisture and prevent dryness. Those with oily skin or acne issues should use a cleanser containing salicylic acid or benzoyl peroxide, which prevent further breakouts besides removing dead cells from skin.

Anti-aging products: Over-the-counter anti-wrinkle creams and serums that contain retinoids may help diminish signs of aging, but could cause irritation to skin. It is advised to try retinyl propionate, retinol or products with ingredients such as peptides and sirtuin.
Moisturisers: Moisturisers such as petroleum jelly are being used to retain skin's moisture, but these are greasy and heavy. One must buy a moisturizer that has emollients and humectants so as to hydrate the skin and soften it without the greasy effect.

Exfoliating scrubs and lotions: Exfoliating scrubs help slough off dead skin cells and help moisturisers penetrate the skin. Not all exfoliators are gentle to skin and effective. It is advised to buy exfoliating scrubs containing glycolic acid, lactic acid, salicylic acid, or malic acid.

Sun protection: The exposure to ultraviolet light is the reason behind many a skin issue. You must ascertain that facial moisturizers or sunscreen that you are using filters out UVA and UVB rays. According to The American Academy of Dermatology, a broad-spectrum protection of at least SPF 30 should be used every day. Wearing long-sleeved shirts, pants, and a scarf also protects skin from sun damage. Moreover, the exposure to sun in the afternoon hours (12 noon to 3 p.m.) should be avoided.
Read more articles on Skin Care.