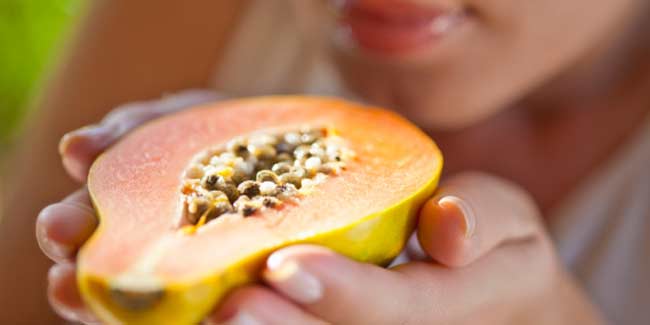 Want to lose weight and be in the prime of your health? Here is a simple home remedy that can help you lose weight naturally. Hint: It includes papaya and pepper.
If you are trying to lose weight and are only living with lost hopes when you only gain weight instead of losing any of it, you can try the simple and easy home remedy with raw papaya and pepper.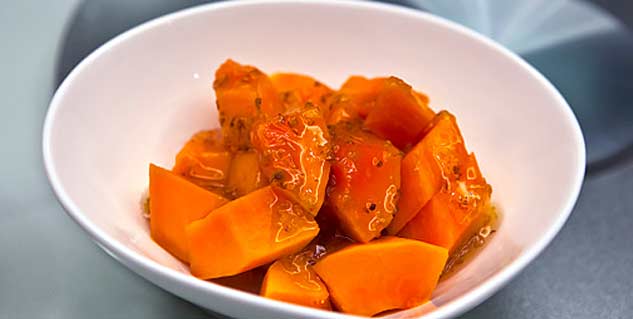 Raw papaya is rich in antioxidants and minerals, such as magnesium, potassium and Vitamins B, C and E and enzyme Pappin, help your system break down all the food with high calorie and carbohydrates. Papaya also helps in digesting food and cure digestive ailments.
Papaya and pepper corn makes a benign combination that can speed up metabolic rate, revive digestive system. It can enhance the functioning of your intestinal lining and help you to lose weight. Raw papaya and pepper corns cause heat, they improve metabolic rate and ease digestive problems.
How to use at is remedy?
Papaya does not only help you lose weight but also great anti-toxin agents that eliminate toxins from blood and help you have normal bowel movements. By adding a bit of pepper powder, along with enhancing the Papaya taste, you can also lose weight.
Take a small raw papaya, peel it and slice it into bite sized cubes. Now, add a little water, salt to taste and add two small spoons of crushed pepper. Now, add the papayas to the water and cook for a while. Having this once in a week will give you effective results.
Consuming papaya for weight loss
As you may be aware that papaya can be eaten raw, you can just slice it and have it. However, studies show that papaya works well when taken with some other food containing fat.
Papaya smoothie in breakfast can be delicious and nutritious at the same time. And papaya smoothie isn't that tough to make. You just need to add some mashed papayas to milk and yogurt and blend it well in mixer grinder. You can add other fruit like bananas or sapodilla to thicken the smoothie.
You can have fruit salad by adding other fruits with papaya. Along with adding other fruits, you can add powdered spices and adding pepper corn will enhance both the taste and nutrition.
Images: Getty