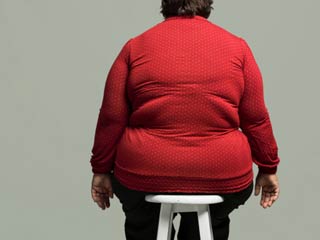 According to a new analysis, nearly half a million new cancer cases per year can be attributed to high body mass index. Cancer due to overweight and obesity is far more common in developed countries than in less developed countries.
A new study indicates that excessive weight seems to be linked to higher cancer risk. According to the study, approximately one half million cancer cases around the world could be linked to excess body weight. That was in 2012; but the numbers are probably still similar.


Dr. Melinda Arnold, PhD, of the International Agency for Research on Cancer led a study which was recently published online in the November 25 issue of Lancet Oncology.

"Our findings add support for a global effort to address the rising trends in obesity," explains Dr. Arnold. "The global prevalence of obesity in adults has doubled since 1980. If this trend continues, it will certainly boost the future burden of cancer, particularly in South America and North Africa, where the largest increases in the rate of obesity have been seen over the last 30 years."

They found that the weight-related cancer burden seemed to be highest in developed countries: almost 64 percent of obesity-related cancers were reported in North America and Europe.

The IACR says that nearly 118,000 cancer cases could have been avoided if not for excessive body weight.

Benjamin Cairns, PhD, University of Oxford reports that this study offers "an important new context and baseline for understanding the global burden of cancer incidence in relation to high BMI." He adds, "there are important differences between regions and countries [but] the overall burden is fairly small."

Obviously, North American numbers contributed the most cases, at about 23 percent of the global population.

Dr. Cairn continues, "Arguably these findings do not give much additional support for a global effort to address rising obesity. Such an effort is certainly needed, but mainly because of metabolic and vascular diseases, which dominate the burden of ill health associated with obesity."

Source: MNT
Image: Getty

Read more Health News.