Four years back

Him: What are you wearing?

Me: Panties… Just panties! *Blushes*

Him: Should I come over?
Now

Him: What are you wearing?

Me: My old batman pajamas and they stink! But they look clean though…

Him: I feel sleepy. Goodnight!

This is how your sexting takes a major shift over a certain period of time in a relationship. Well, we all love sexting and do it with the one we love. Intimacy is the most crucial aspect of a relationship. It is like foreplay and can arouse you good, if done right. The nights, when you are not with your lover some passion filled sexting can make them better. Though, with time, the sexting takes a dramatic shift.

Sexting in a relationship goes through these 4 stages. Let us give you an out-an-out insight on how sexting graduates over years.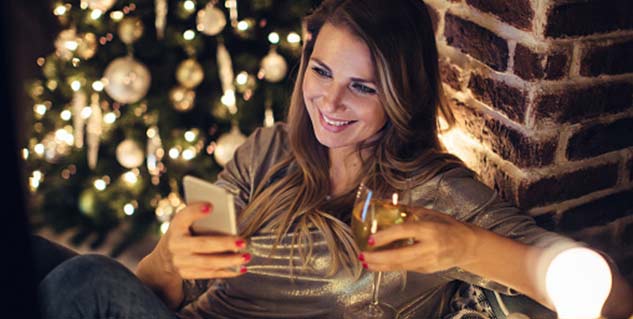 Take a look!
The nude trade

The very first phase of sexting is where you exchange nudes. It is a phase where you two have just started out together and are shy about the taboo called "sex" but from inside you are two little sex monsters and want to eat each other up in bed. You start with all the pink stuff, complimenting each other, enhancing cute love texts, cute texts… until one day, one of you gather enough courage to ask the other for a selfie with no clothes on.

Yes and 'The Nude Trade' starts. You just start with nude pictures of each other and no matter how disgusted you felt looking at their hairy chest, you just reply with a cute compliment.
It looks something like this

Me: Oh wow! You have got hair on your chest. I'm impressed. *Secretly has a dead appetite now*

Him: You have got assets! *Secretly disappointed and wants to suggest some breast size enhancing product*
The sophisticated make out

You are still fresh to each other and don't wish to gross out the other. So, you prohibit yourself from using certain words and phrases that might just scare your partner sexually. Instead, you choose the most filmy and theatrical way of sexting.
It looks something like this

Me: You are big!

Him: I love the warmth.
The fish hook
This is the phase, where your sexts are an invitation because words are not working anymore. Every sext you send will indirectly invite them over. You sound hungry, thirsty and shamelessly desperate. Of course, you have known each other better now; you have a different level of chemistry and equation.
It looks something like this

Me: My parents are out of town!

Him: We need to go on a weekend getaway.
Let's just do it

This is the phase where you are in a no-holds-barred sexting mode. You go full throttle with selection of words and phrases, you get your points across in the most candid way possible.
It looks something like this

Me: Let's have sex!

Him: Yes, let's have sex!
Image: Getty
Read more articles in Sex & Relationships.