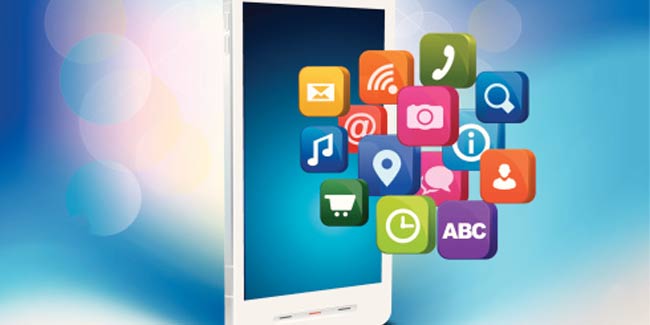 Put your smartphone to its best use and set enroute a healthy life. Take a look at our top picks for the best personal fitness apps on Android.
Smartphones, considering that we carry them in our hand all day along, can be great tools if we choose to forget about chatting via them for a moment. Sure, they radiate harmful rays, but they can also keep you healthy and fit. Fitness apps, for example, have revolutionised the way we look at our fitness regimes today. They keep us hooked to our fitness goals by connecting us to support networks of people who motivate us and help us to make appropriate lifestyle changes. Even though there are a plentiful of fitness apps to choose, the best ones are those that help you set your fitness goals and help you move towards it in a pace that is right for you.
Argus
This fitness app tracks your activity directly through the iPhone that you own instead of another device. If you carry your phone with you all day long, Argus will be a loyal friend and watch your movements without making a glitch. With this free app, you can also keep an eye on how much water you are drinking; log other workouts, take pictures of your food, etc. Now that this app does a whole lot of wonderful things for you all day long, it ends up draining battery life.
Coach Alba
If you can spend some money to get the best app in town, you should take a look at this one. Coach Alba is a text-messaging robot that steps down to tell you to stop eating that sugary dessert every time you walk up a plateful of it. Coach Alba's messages may be repetitive and unnecessary sometimes, but they are there right when you need. You can customise Coach Alba to come to your rescue only during certain times of the day just to remind you about your diet.
Cyclemeter
This iOS-only fitness app is accurate and contains lots of features that are especially appealing to fitness enthusiasts who take part in more than one sport. Even though the name of the app appears to talk only about cycling, you can use it to track runs, walks as well as other such activities. The app is surprisingly cheap for all that it does.
Endomondo Sports Tracker
This fitness app is based on the aspect of staying motivated to reach the fitness goals. The apps uses your phone's GPS features to track cycling, running, skating, jogging, dancing and every verb that you can think of. Basically, it is an app that can track multiple activities. You can also connect with your friends by sharing your progress with them on social network.
Fitbit
The Fitbit app can help you to count calories, record other health information like blood pressure, blood glucose levels, etc, log your weight and a lot more.

So, use these apps and march through a fitness routine as swiftly and successfully as ever.
Image courtesy: Getty Images

Read more articles on Health Apps.