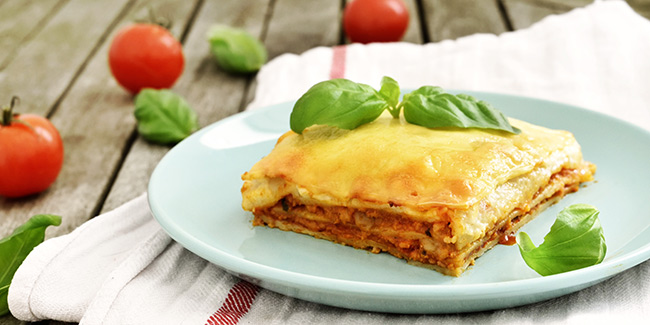 A finely presented food is more tempting and appetizing. Take a look at the art of food plating and presentation ideas for restaurant-like dining at home.
How about the idea of fine-dining at home? Often, we come across a situation at a fine-dining restaurant where even a mediocre food looks good on plate. You too can make food visually tempting at home with a little effort. You just need to take few minutes extra to plate your dishes in an appetizing manner.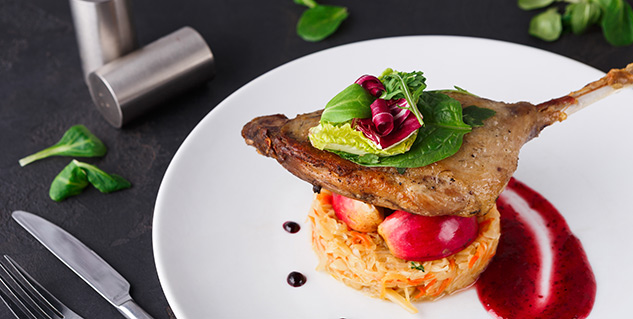 Here are some easy tips that will to make homemade meals look like appealing restaurant-looking dishes.
Pre-planning and prim-preparation
Food can be made delightful by garnishing. A mere addition of few fresh herbs, a lemon wedge and sprinkling diced peppers can make your food appealing. For an irresistible look, everything needs to planned and prepared. Planning and preparation includes chopping vegetables, selection of plates/cutlery and garnishing combination. You must make your preparation before cooking, as it gives you more time to be creative when you are serving your food.
Arranging food items
Food items should be kept clean and seperated. Be careful when you are using sauces, as the distribution may become messy.
Choosing a plate
Use a large plate for a creative food plating, so that combination you're trying for doesn't look messy. Leaving some space between items gives an oomph factor. White ceramic and other neutral plates will complement most of the food colours, while textured or patterned plate may clash with your creative plating idea.
First step of creative plating
The most common mistake of food presentation lies in the first step, as most of people begin to fill their plates randomly. Ideally, plating must start with arranging food in the centre and then building outwards. It not only improves the combination appearance, but also prevents one from sticking his hand and disturbing the arrangement.
Easiest foods to plate
Raw vegetables and fruit of several varieties, colours and flavours are easiest to plate. You can get creative by mixing and matching dinnerware, plates and cutlery. Make sure that the combination of fruits and vegetables appears interesting, not like an ordinary arrangement.
Garnishing drinks
The garnished drinks appear more enticing. You can use a strand lemon or orange peel on the glass for garnishing a drink. Moreover, you can use a slice of pineapple or other fruits on a glass to make it more interesting.
The art of food plating is all about creating a combination out of the colour, texture and arrangement of your foods. Be creative and innovative in presenting the food to make it more tempting, but avoid over-garnishing as it will strike out the creative frill on your food plate.
Image: Shutterstock