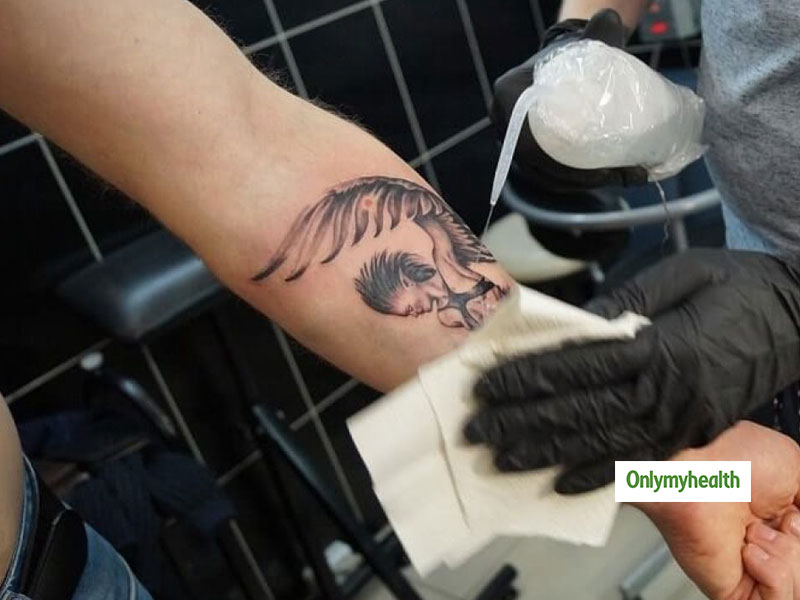 Before getting a tattoo, it is a must to know all the aspects of getting inked. Here are some important points to avoid skin infection after a tattoo.
Have you decided on the design that you want for the tattoo? Also, the place where you want that tattoo? The next step is obviously to go to a tattoo artist and get inked. A tattoo is not just a piece of art but much more than that. It enhances your personality by reflecting your true self. But are you aware of the whole procedure of getting tattooed and the complications that it involves? A tattoo is made by inserting ink in your skin with the help of a needle. This may irritate your skin making it vulnerable and susceptible to infections. It is important to take good care of the skin after getting a tattoo to speed up healing and avoid scarring and infections.
Points to Consider
After Getting Tattoo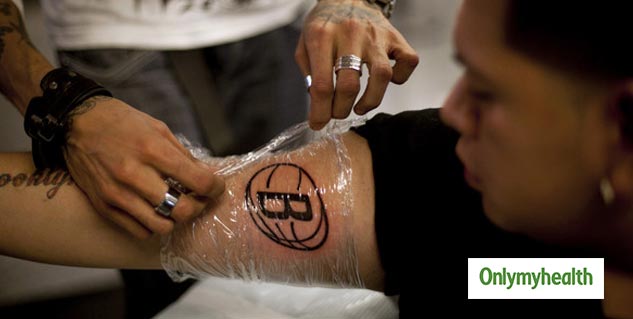 Always go to a trusted tattoo artist which has a hygienic tattoo parlor as hygiene plays a very important role in averting risks.
Next, see that your artist is using seal-packed new needles for the procedure. Reused needles cause severe infections.
Make sure the artist applied a generous amount of petroleum jelly on the tattoo and covered it with a thin plastic bandage.
Keep this bandage for a few hours or for the time the artist has instructed you to.
After you have removed the plastic foil, wash the tattoo with mild antimicrobial soap and pat dry.
Do not rub the skin until the tattoo is healed completely. Your skin is very sensitive after tattoo and you must not irritate it further by creating any friction.
Apply antibacterial ointment twice every day on the tattoo for faster healing and protection from infections.
Do not wash the tattoo area with regular soap. Use only mild, milk-based soap. Make its foam and then clean the area. Click here to buy milk soap from Amazon.
Also Read: Pumpkin Peel Face Pack Is The Solution For Your Skin Woes
During the healing process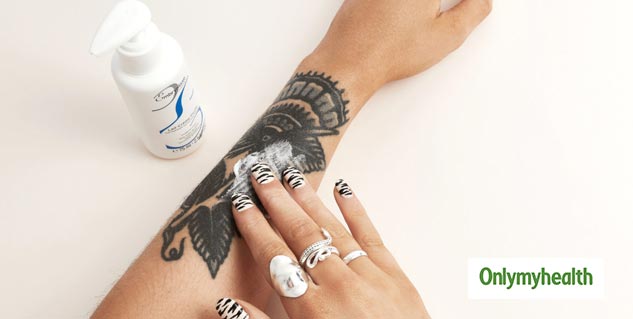 Also Read: Homemade Clay-Mud Mask Is The Best Treatment For Your Skin
While going out in the sun, cover your tattoo with a cotton cloth. This would prevent your skin to come in direct contact with the sun which may hamper skin health.
Never wear sunscreen on the tattoo until the skin around it is fully healed.
Let the tattoo heal completely. Don't scratch or pick the flaky skin.
It might feel a little itchy but never do that.
Avoid wearing tight clothes on the tattoo as it would block air passage and this may lead to infection.
Don't go for water sports.
If you see any infection or bump on the skin, consult your tattoo artist or dermatologist immediately.
Are there any side effects of the tattoo?
Getting inked doesn't cause any side-effect as such but this does depend on your skin. People with ultra-sensitive skin need to stay extra cautious as their skin might react. Also, there is nothing to worry about if you check all the measures written above. There are some mild after-effects that can be averted with preventive measures like:
Infection: If the needle used in the process is unsterilized, it may cause infection in the blood. One should go to a doctor immediately if they see any symptoms.
Allergy: This happens when the dye doesn't suit the skin of the person.
Read More on Skin Care