Scientists have the first time successfully implanted "synthetic" cardiac stem cells which successfully repaired muscle tissue that had been weakened by a heart attack.
These synthetic stem cells offer therapeutic benefits comparable to those from natural stem cells and could reduce some of the risks associated with stem cell therapies. Additionally, these cells have better preservation stability and the technology is generalisable to other types of stem cells.
Researchers from North Carolina State University, the University of North Carolina at Chapel Hill and First Affiliated Hospital of Zhengzhou University conducted this research.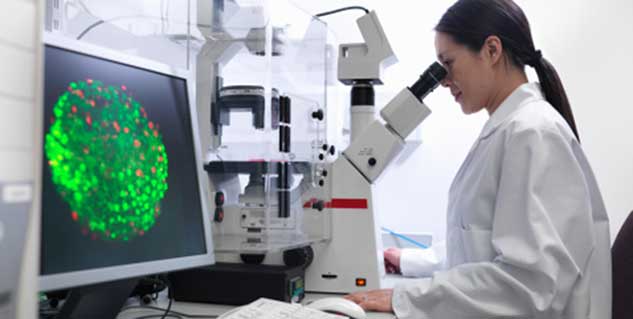 In this study , scientists developed a fabricated a cell-mimicking microparticle (CMMP) from poly (lactic-co-glycolic acid) or PLGA, a biodegradable and biocompatible polymer. The researchers then harvested growth factor proteins from cultured human cardiac stem cells and added them to the PLGA. Finally, they coated the particle with cardiac stem cell membrane.
These stem cells were further tested in vitro and it was found that both the CMMP and cardiac stem cell promoted the growth of cardiac muscle cells. They also tested the CMMP in a mouse model with myocardial infarction, and found that its ability to bind to cardiac tissue and promote growth after a heart attack was comparable to that of cardiac stem cells.
Due to its structure, CMMP cannot replicate – reducing the risk of tumor formation.
Currently, donated stem cells need to closely match the patient's own, meaning they often come from a brother or sister. These stem cells may be a first step toward a truly off-the-shelf stem cell product that would enable people to receive beneficial stem cell therapies when they're needed.
Image Source: Getty
Read More: Health News