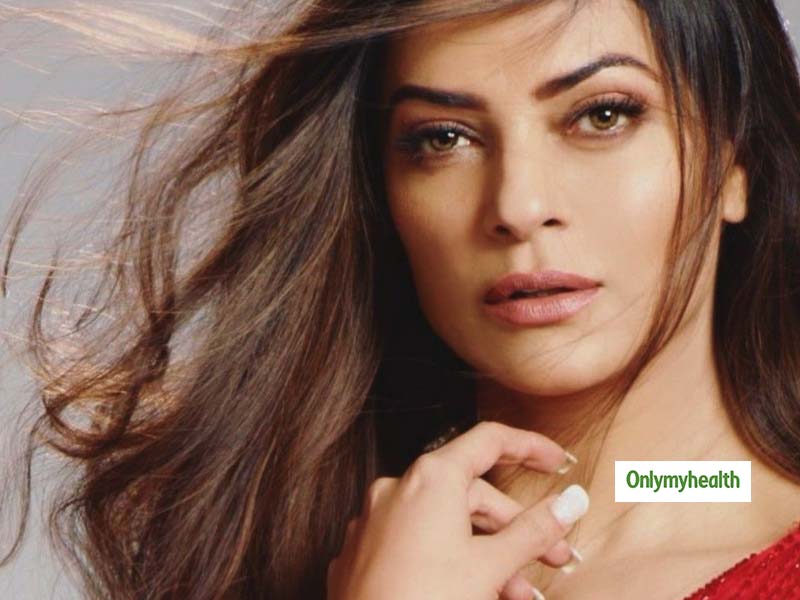 Sushmita Sen's Fitness and Diet: Know Actress Sushmita Sen's exercises to keep your body fit
Sushmita Sen diet and workout exercise: Sushmita Sen, the winner of Miss Universe title, is quite a fitness enthusiast. The 43-year-old Bollywood actress is known for her fit body and workout in the industry. Sushmita Sen's health and fitness regimen can be seen on her social media account Instagram. The Bengali beauty shares her several workout videos and photos of AbS on Insta. Her pictures clearly indicate her seriousness towards 'fitness'. You'll be fascinated to know that 'Sush' is not only a gym lover, but she also swears on yoga too. Yoga gives her inner-peace and the gym keeps her body calm. Tempting to get a fit body like Sushmita? Here are her workout routines and diet charts.
Sushmita's Workout Routine
You must be wondering how does it work? Let's disclose this! Sushmita Sen had a problem of slip disc due to which she gained on a lot of weight. But she decided to lose weight, and with this ambition, she joined the gym. For this, she did the following exercises
READ: Priyanka Chopra's Diet and Fitness: Burgers, Pizza & Yoga Is The Secret behind This Desi Girl's Toned Body
Plank
Medicine Ball Plank
Bicycle Crunch.
You can follow these exercises to get toned muscles.
Swimming
Sushmita never skips her exercise, but if in case she does not go to the gym, then she swims and does cardio. With this, she burns a lot of calories. Swimming is the best natural exercise that keeps the muscles active and it enhances overall health and well-being.
READ: Happy Birthday Arjun Kapoor: Panipat Actor's Workout, Training, and Diet Plans Revealed
Yoga With Exercise
The actress has shared a lot many photos of yoga on social media. In the pictures, she is seen doing headstands (it is one of the yoga postures). In headstand physical valance is mandatory. In this yoga posture, you have to stand on your head for a maximum time. This yoga posture enhances blood circulation in the body. Sen is also a follower of meditation. She meditates to calm her mind.
Sushmita's Diet Plan
After her exercise, yoga, and meditation, here comes her meal plan.
Early-morning: Sushmita Sen begins her day with a glass of lukewarm water and a bowl of fruit.
Breakfast: She takes French toast in breakfast, which is made up of 6 egg whites parts.
Lunch: She takes a bowl of black dal(protein), cauliflower(green vegetable), fish(vitamins), 2 chapatis and a small portion of rice(carbohydrates).
Evening Snack: In the evening, she drinks fresh vegetable juice with some munching biscuits. Dinner: At last, she takes half Katori(bowl) of dal(protein) and plain curd. Sometimes, she replaces the plain curd with ' vegetable raita' or 'onion cucumber raita'.
Sushmita's Fitness Tips
Sen eats every two hours to accelerate the metabolism of her body.
Sushmita uses a nutritious and disciplined diet plan.
Due to her regular exercise, Sushmita has attained such fitness.
She believes to be active both physically and mentally.
Read more articles on Exercise & Fitness