As per the officials from AIIMS, the condition of Sushma Swaraj is stable and she is recovering well. She underwent kidney transplant last Saturday evening and her condition is stable now.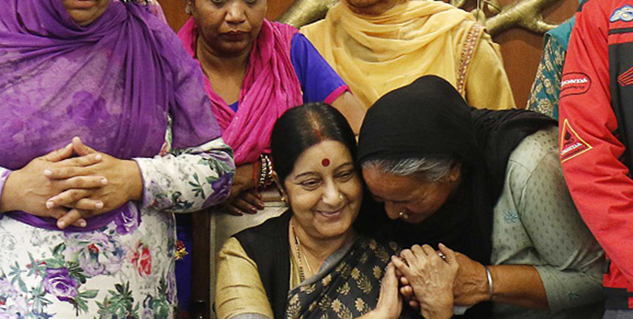 The kidney was donated by a woman who is in her 40s and not related to the minister.
The 64-year-old leader was shifted to the Intensive Care Unit after the nearly six-hour-long surgery by a team of 50. The surgery took three hours and was performed at the Cardio Thoracic and Neuro Sciences Centre of the hospital.
Both the donor and the recipient, have recovered from the general anaesthesia soon after the surgery. Both of them have been shifted to ICU to be monitored as part of the post-operative procedure. As per the doctors, the external minister will recover soon.
We wish a speedy recovery to our leader.
Image Source: Getty
Read More: Health News